Please visit xkiyora.com as I will shift over officially from february 2013. ^^
I always believe in
the Law of Attraction
, and especially after reading "The Secret"! A lot of things that I wished indeed came true throughout my 26 years of life, especially things which I am very confident in! ^^
I call this my "imaginary god" aka LOA! Basically what you think, positive or negative will happen since you asked the universe for it! Recently a lot of things also happened and I screamed out of happiness since they are too good to be true! haha, I hope my luck keeps blooming and blooming! Since bad stuff will happen if you think negatively, I (TRY) to stop thinking as long as a tiny bit of negative vibe is coming! :P
Before I go into the main point of this post, let me share with you 2 things that came true recently.......
I posted this on my twitter on 7 November.
And then the magnificent universe responded to me by giving me both XXX and Olay within a month! Not that I wished very hard for it to come true ... haha! But still.... I did not type out which XXX nor Olay product but I received both that I wanted!!
I received XXX a month ago from my god brother and it was mid Nov~~ I tweeted the above on 7 Nov.... coincident???? lol, or he actually saw my tweet? But how he know which product I want. Not that he always buys me stuff but he got me bird nest previously too. :D
Then just last Wednesday, to my surprise I received an email from
Cozycot
asking me if I'll like to review on
Olay Regenerist Wrinkle Relaxing Cream
!!!!!!! THIS IS
LOA LOA
!!!!! CREEPY! lol. Or maybe
Cozycot
t saw my tweet also. haha.
By the way, I must explain that it is not that I dislike the two brands, but there are reasons why i sounded unhappy in my tweet~~ lol
#1 I always listen to youtube playlist during work, and advertisements keep popping out just make me *_*! Always feel like I am in concert mood so the advertisments spoiled the mood. LOL.
#2 I am 26 years old this year, and my collagen level is decreasing.. *SNIFFS* so the two advertisements are like scoffing me~~~ lol lol! :P
After a lot of typing, I will start with my review for Olay Regenerist Wrinkle Relaxing Cream! Firstly, I must say that after being quite diligent in my skincare routine I do not have any wrinkle on my face. :P However, my major skincare woe is......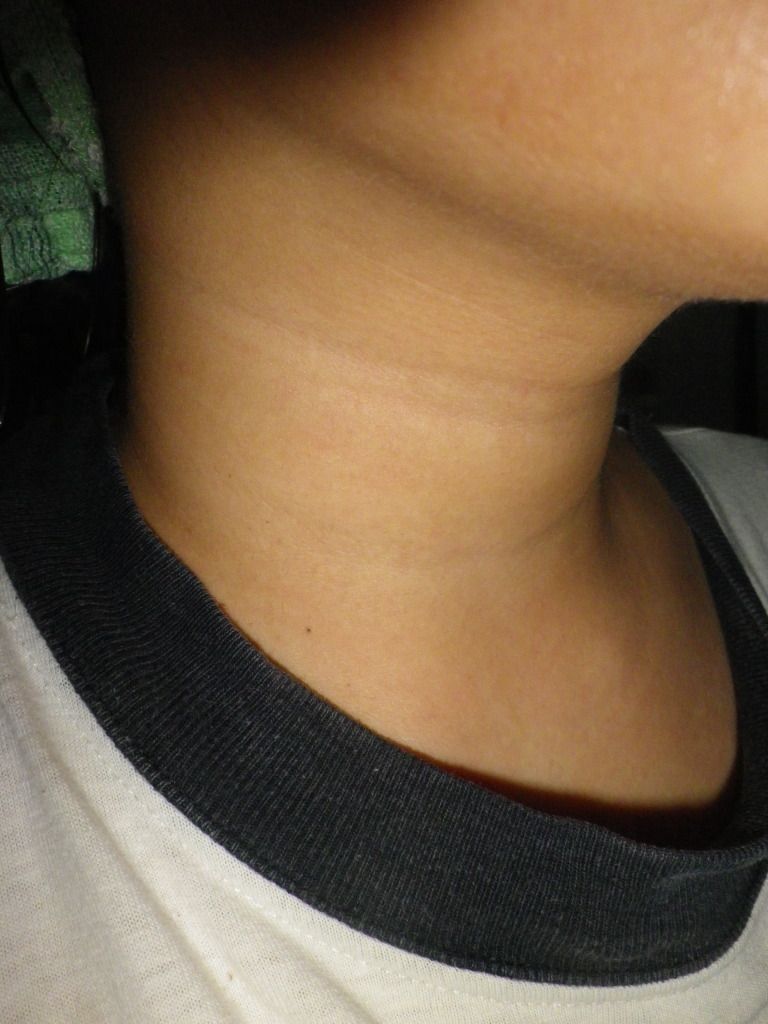 Necklines... :((( Tried applying moisturizer diligently but there is no improvement! :(((
Therefore I am really happy to receive Olay Regenerist Wrinkle Relaxing Cream to save them!
I started using Olay Regenerist Wrinkle Relaxing Cream on 29 November, so as of today I have been using it on my neck for 10 days!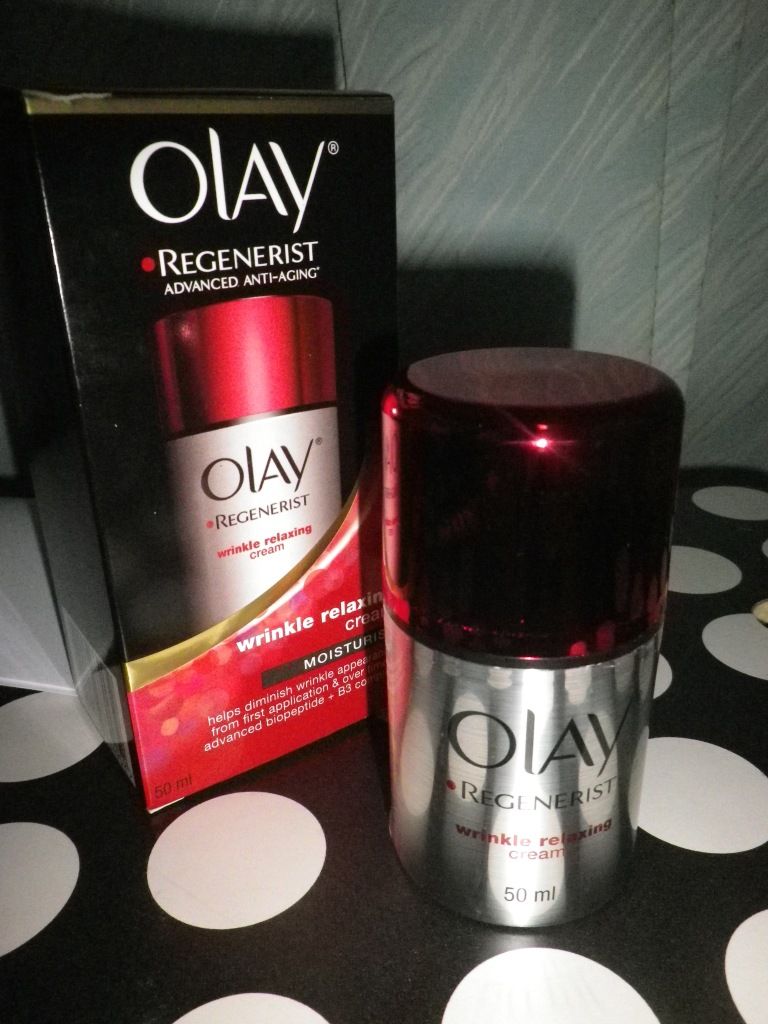 All the information you need!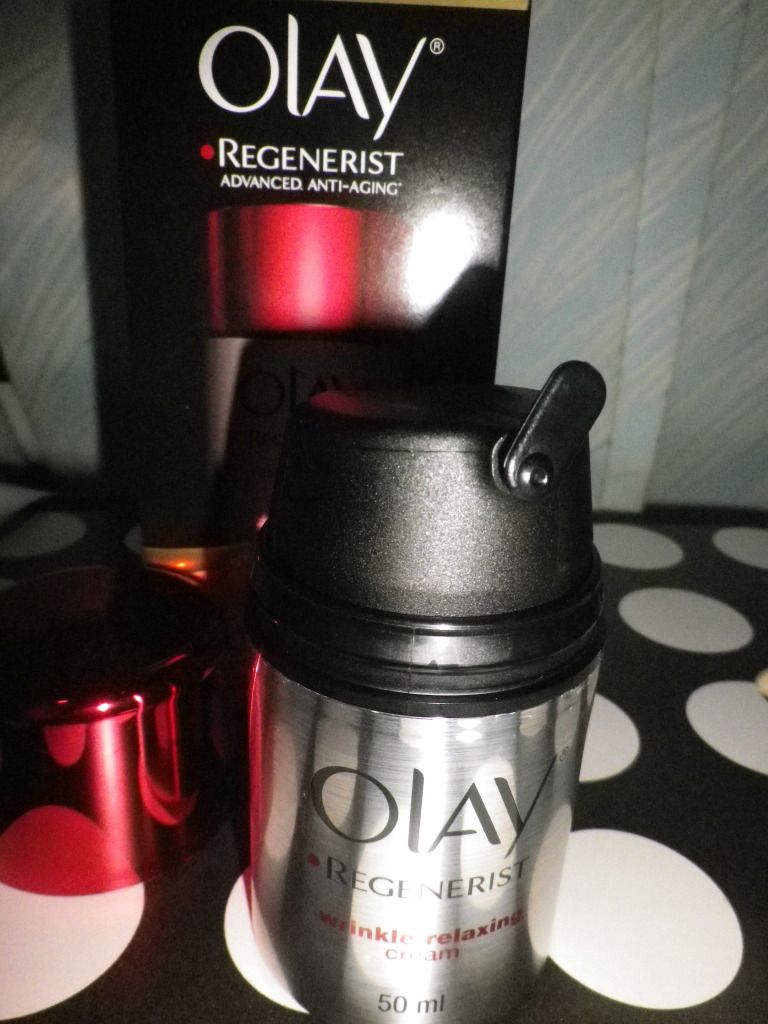 During your first application, there is this cap that really locks up the cream before you opened it! GREAT!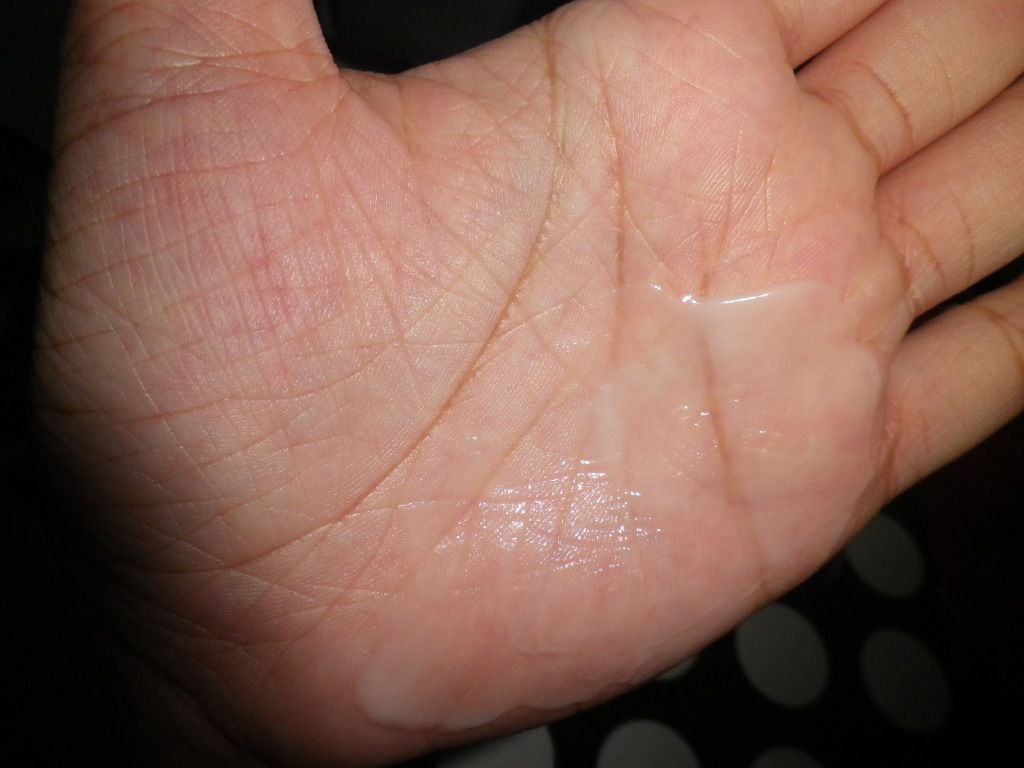 The cream is has a very light texture, and my skin absorbs it very fast and well!
After using Olay Regenerist Wrinkle Relaxing Cream for twice a day for JUST 5 days, this is the result!!!
A picture speaks a thousand words! ZERO photoshop! I have 3 very obvious neckline, and by just day 5 the first one is not visible! SO SO GOOD!!!!!!!! I hope the other two more obvious one will disappear soon so that my neck will look younger! :)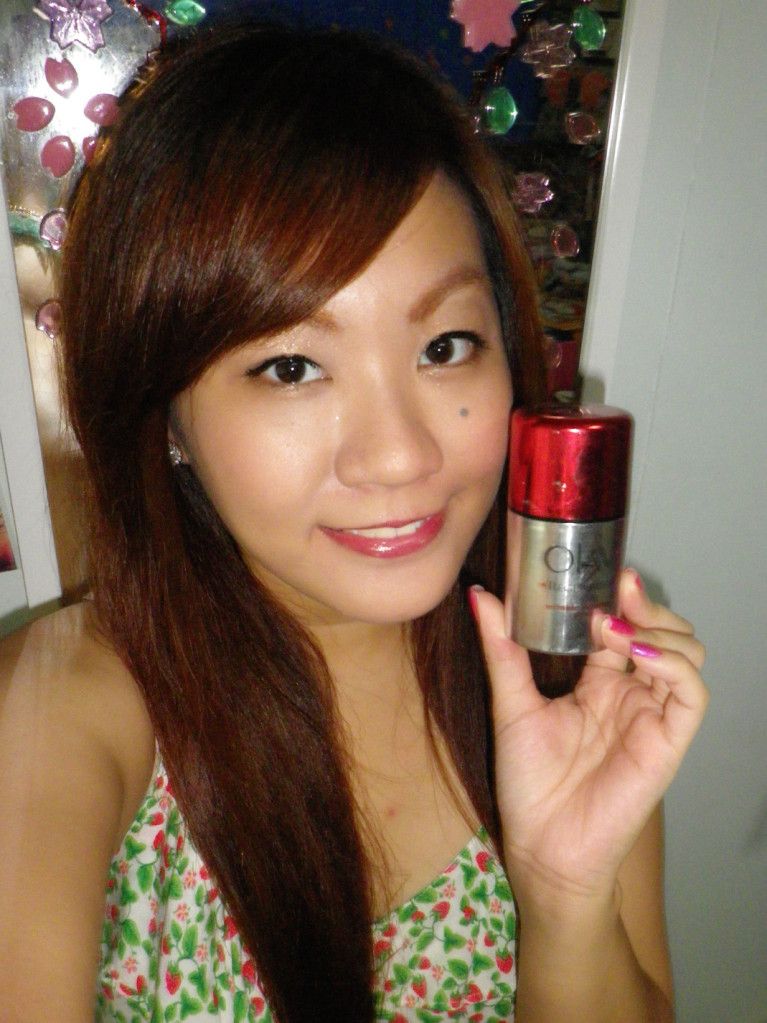 Do you know that there is a
Olay Money Back
Campaign? This is how confident Olay is with their products benefits, and after using Olay Regenerist Wrinkle Relaxing Cream for more than a week, the result of how it worked is
EVIDENT
so I am definitely saying
NO to the Olay's Moneyback campaign
! Love this product, and will definitely share it with my friends and family who wants wrinkle-free youthful skin!!
Price: S$49.90