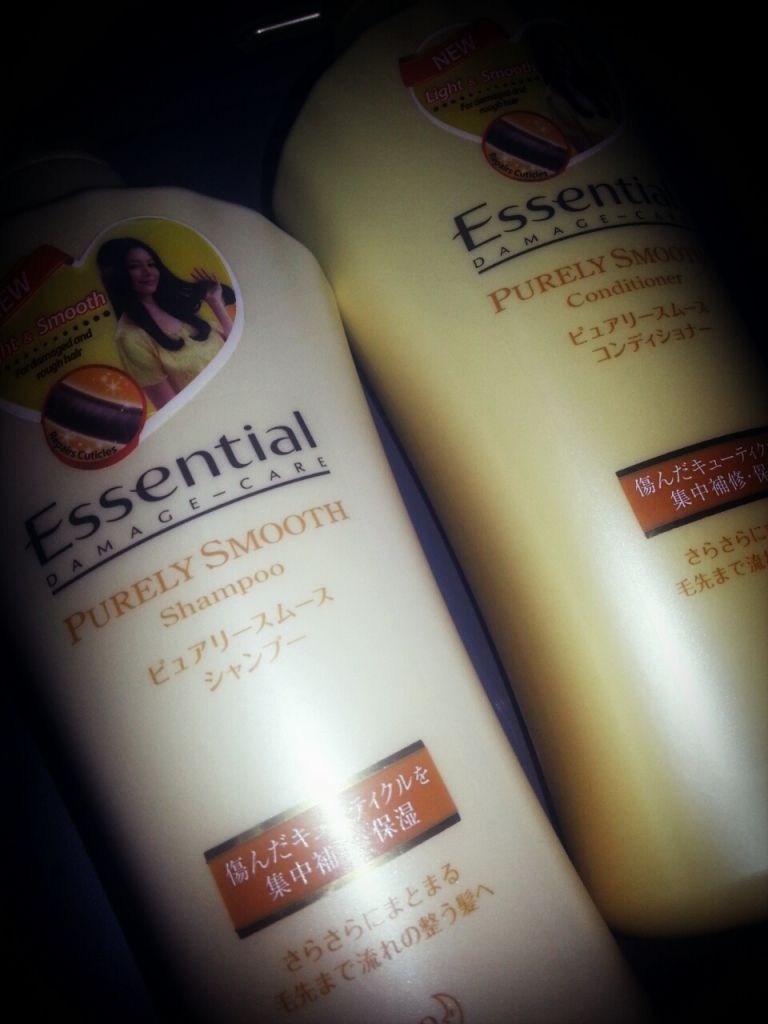 I was contemplating what shampoo to buy and the NEW Essential Damage - Care Purely Smooth caught my eyes because of....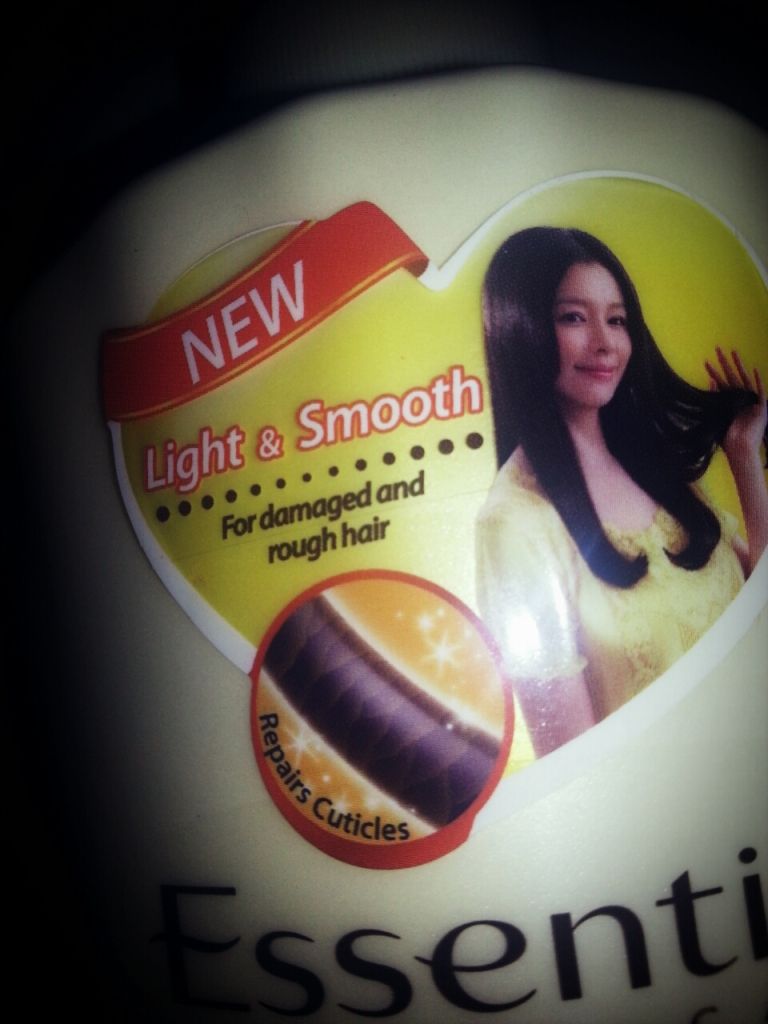 VIVIAN HSU~~~ one of my goddess!! So so gorgeous even at her age! :)))) GORGEOUS~~~~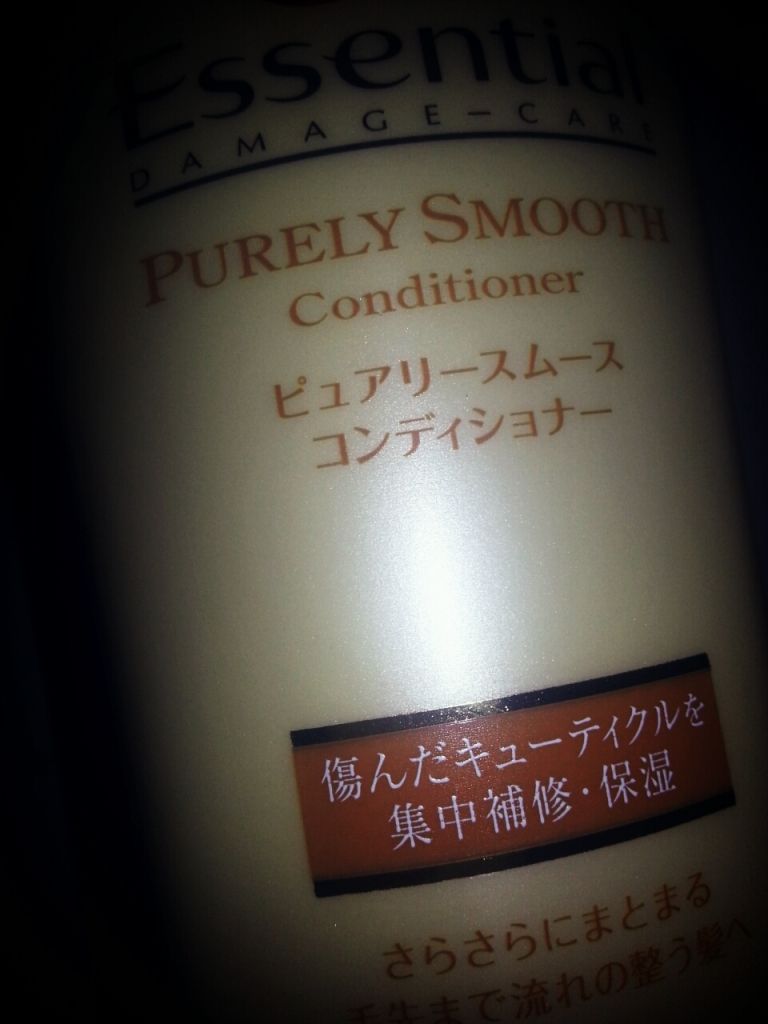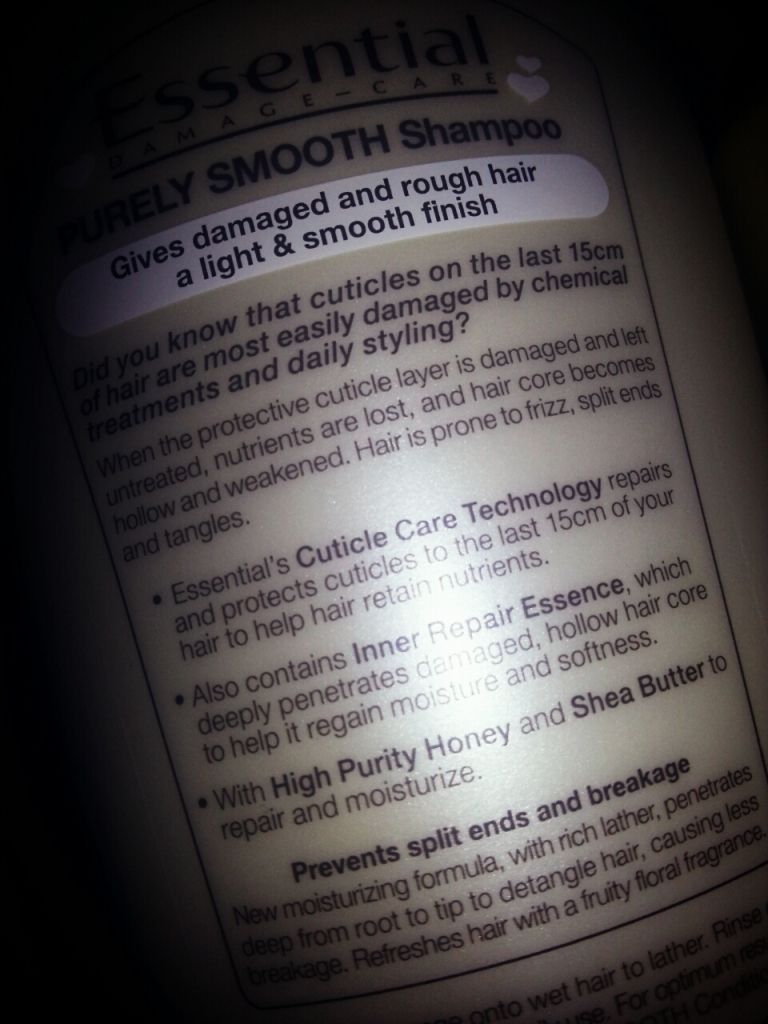 I did use Essential Damage Care Rich Premier Shampoo (orange) before, hair is really smooth but the conditioner make my hair oily~~~~ This new series doesn't make my sculpt oily ! :)
Very very reasonably price, CHEAP to be precise, for a good shampoo that delivers what it promises! Also love the light fruity floral scent! :)))) I'm also using a new hair oil which i don't know where to get. LOL. My manager gave me last year during Christmas and I totally forgot about it. Quite good too! Smooth hair is a MUST for me!!!!
Essential's new cuticle care formula repairs, moisturizes and protects hair cuticles 4 times more. Hair stays shiny, smooth, and manageable even to the last 15cm that is most easily damaged.
Woohoo! BIGBANG rocks ~~~~ I can't wait to see my boys in another 3 weeks! ^_____^ 4th row 4th row!!! TOP is too gorgeous~~~~~~~~~ *SWOONS* My heart hurts when i see him with the cast! But my hubby did his best!!!!!!!!!!!!!!!! :P I think it will be even more crazy when he removes the cast for KL's concert! WOOHOO~~ Update photos about the concert later! Daesung is really charming in person! Smiley Angel~~~~~~ Taeyang is one cheeky boy! LOL LOL. Kept us roaring loud with laughter!!!!!!!! I think my throat hurts more because of what they talked about! Crab Crab crab~~~~~~~ lol