Lovemore is back with a NEW endorser and NEW SUPER DUPER CUTE PACKAGING!
Lovemore NEW endorser is Jiro
汪东城
!!!! 大东~~~~~!!!❤ ❤ ❤ ❤ ❤ He is super cute!!!! I liked him a lot last time because of his characters in 惡作劇之吻,終極一家&花樣少男少女!! I wanted to watch 絕對達令 but I do not have time!! It is adaptation from one of the BEST Japanese comic, and I LOVE the Japanese DORAMA to death!!!!! Watched it many many times and cried so hard!!!!! Also, my
達
達 is also inside. I MUST WATCH!!! :P
One thing I like a lot about Jiro is, he looks like a kitty!!! LOL!!!!
Other than having Jiro as a NEW endorser, Lovemore introduces the super KAWAII My Melody Oil Free 3D mask!
❤ KAWAII MUCH!!!!!! ❤
Lovemore My Melody Oil Free Moisturizing 3D Fitting Mask
JUST HOW CUTE ARE THIS MASK!!!! My Melody is my love too~~~ lol lol!
My Melody uses Lovemore Mask! That is why her face is so WHITE. lol
*My Melody Oil Free Moisturizing 3D Fitting Mask is enriched with marine collagen, keeping skin hydrated and shine-free.
I have combination skin, and my T-zone will definitely be SHINY 3-4 hours after makeup. :( Nobody likes their skin to look shiny at the T-zone area definitely! I normally uses moisturizing skincare products as the reason why the skin secretes oil is that your skin is TOO DRY! I drink a lot of water~~~ but as I worked in a air-conditioned office from 9-6pm, that is why my skin will still be dehydrated! :(
I tried this BLUE My Melody mask, and to my surprise my t-zone become shiny only 6-7hrs instead! :DDDDD It is really good that my sebum is under control after using this the day before as compared to normal time.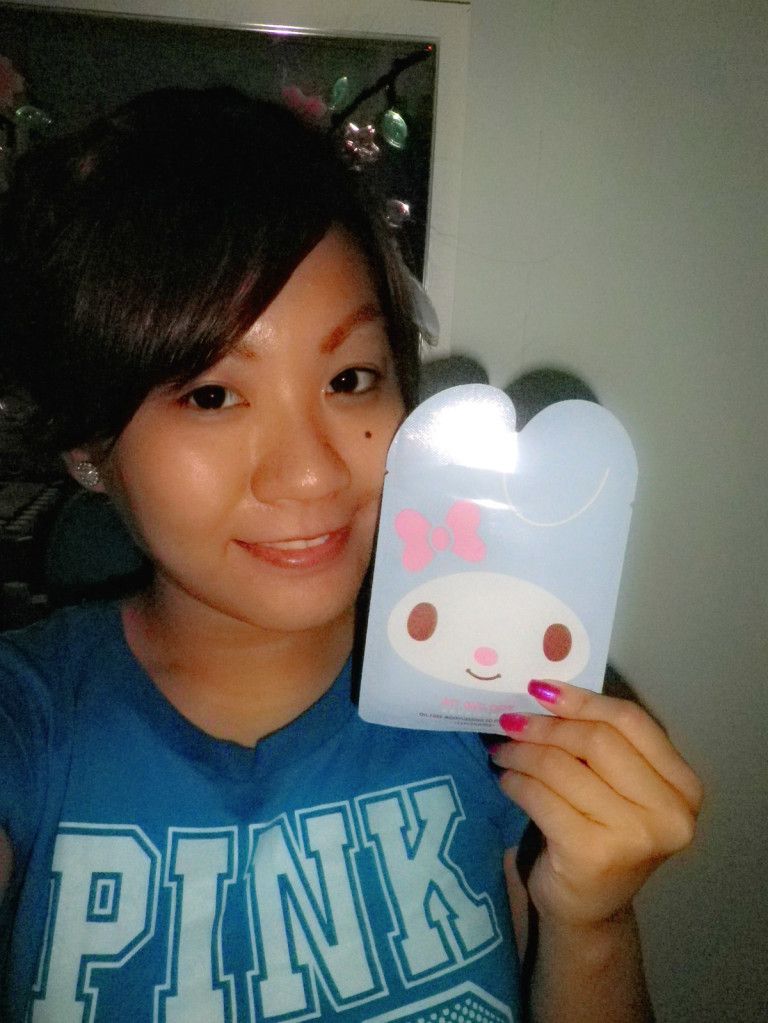 Purposely wore blue and pink nails to suit the BLUE mask!
Lovemore My Melody Oil Free Whitening 3D Fitting Mask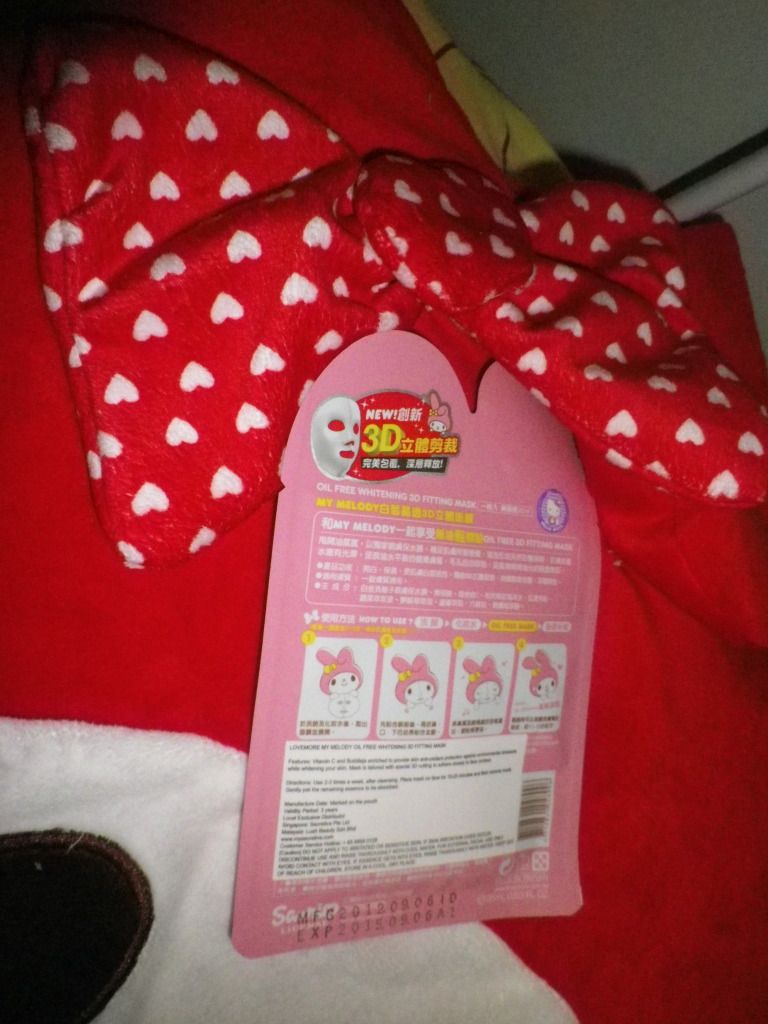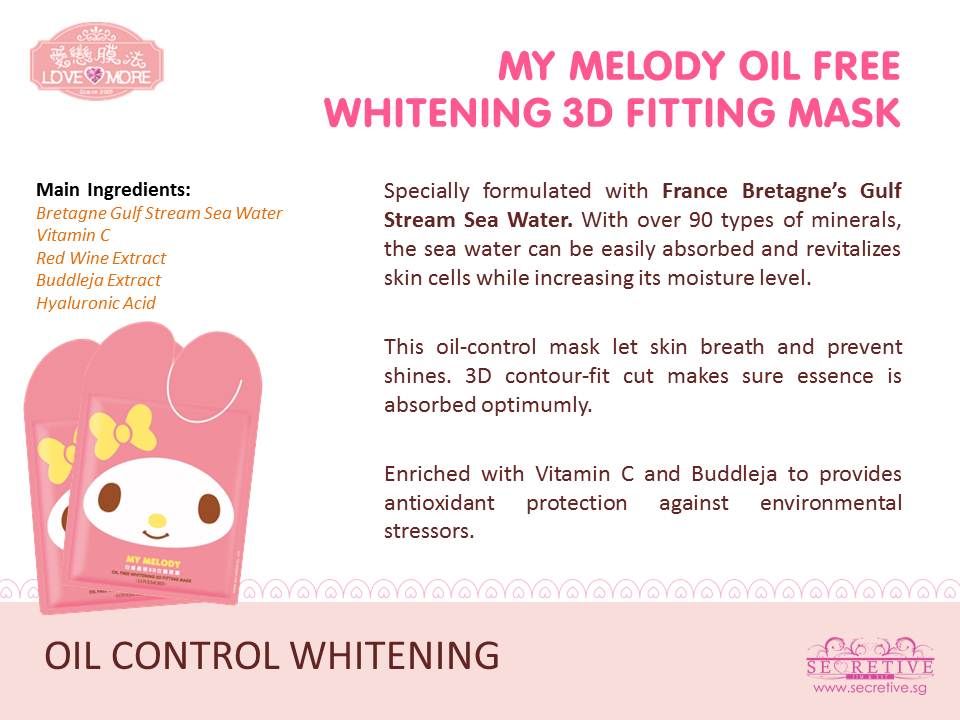 *My Melody Oil Free Whitening 3D Fitting Mask is enriched with Vitamin C and Buddleja, provides protection against environmental stressors.
Looking at this packaging already made me go ❤ ❤ ❤ ❤ ❤~~~ This PINK My Melody mask is also an oil control mask but instead of moisturizing, it is for whitening! The whitening effect is not that obvious after one use, but the next morning when I woke up, my skin tone do appear more even! The oil control works the same as the BLUE My Melody!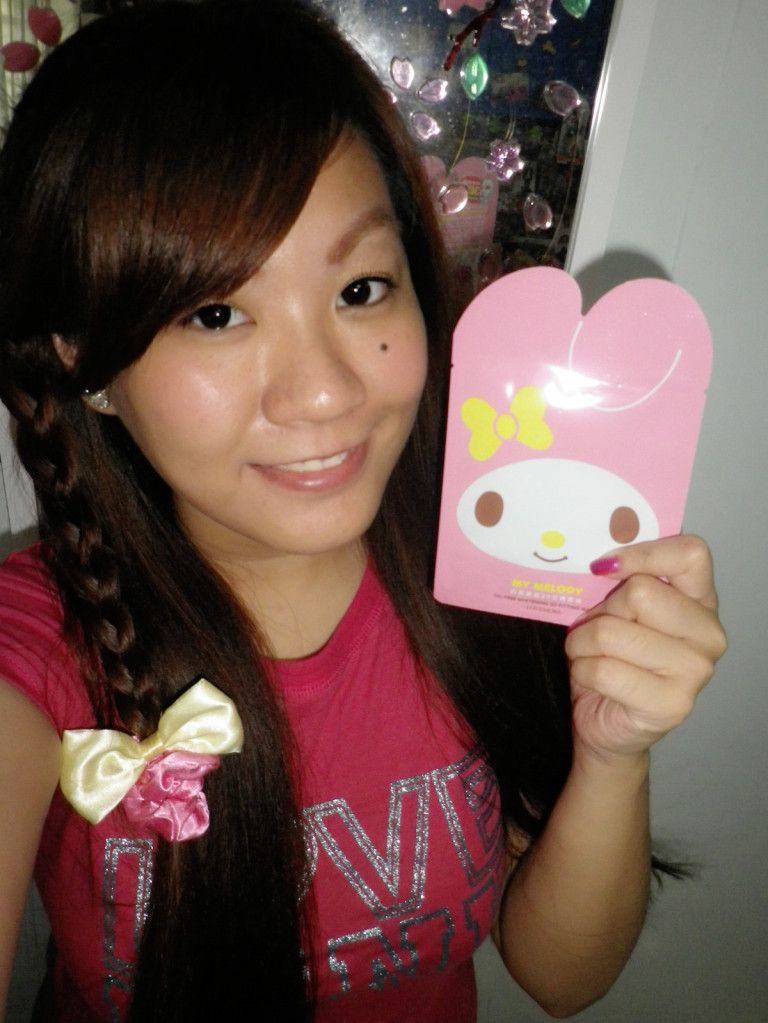 My super cute ribbon is the same combination as My Melody here! :D
Don't forget to LIKE all these facebooks to get latest information, promotions, and giveaways!
Lovemore Masks are available at WATSONS!