Few weeks back I reviewed on
Sexylook Intensive Whitening Black Cotton Mask
and today I will review on
Sexylook Intensive Repairing Black Cotton Mask
!!!
This series has actually 3 different types:
whitening
, moisturizing, and repairing!
I've tried whitening and now repairing! I normally use moisturizing skincare products as I am in my mid 20s, I want to give my skin as much moisture as possible so that I can slow down fine lines! T_T~ Whitening skincare products actually is dry to skin so may cause your skin to be peel or has fine lines. NO!!!!!!!!!!!!~~~~~~~~ I do use anti-aging eyecare and mask sometimes though.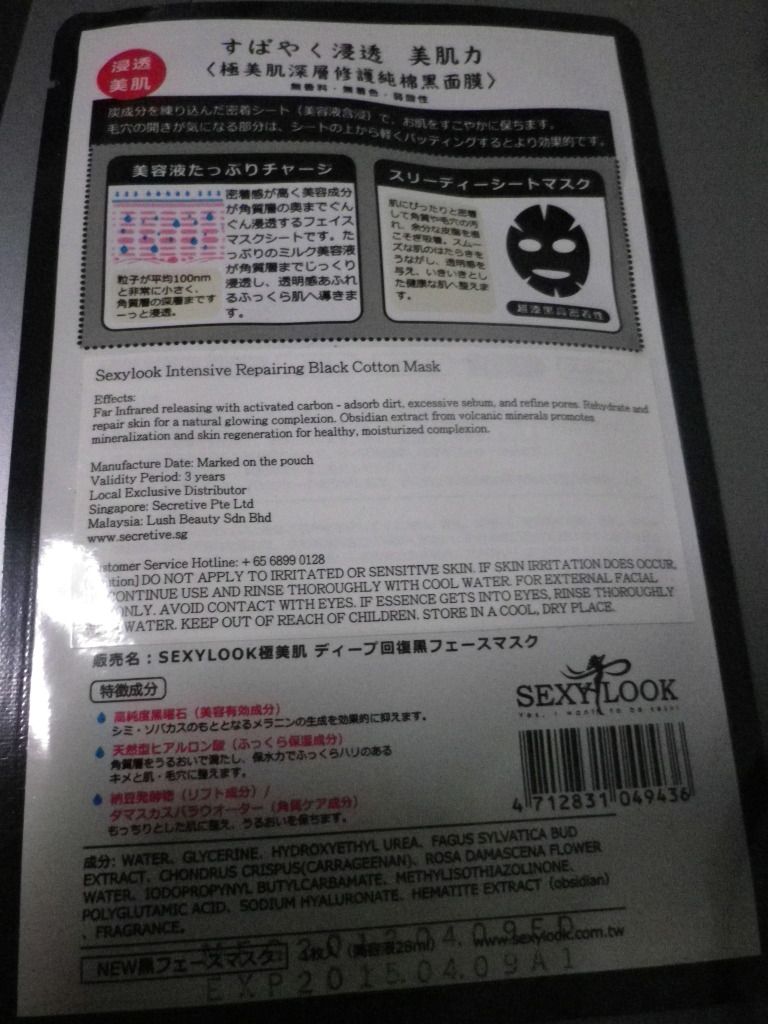 I realized it is quite difficult to distinguish the 3 types of mask as the packaging of the mask infront did not state. D:
For your easy reference based on the background color of the front of packaging:
Moisturizing = Red, Intensive Repairing = Black, Whitening = Pink
I am already bought when I look at the benefits. I WANT GLOWING COMPLEXION! I WANT HEALTHIER LOOKING SKIN! Yet all I have is a lot of sebum!! lol.
To show that I really did try the mask! lol. Note that this is not a whitening mask therefore the effect may not be obvious on the photo! 100% no edit with flash on all photos. My skin do appear more calm looking with the acne scar looking fade. I also feel my skin turning smoother and more quenched after the mask. The next morning when I woke up, sebum is barely visible! Take away all the bad dirt and irritating sebum!
The BLACK mask is also featured in
女人我最大! 以黑攻黑~~~~~ lol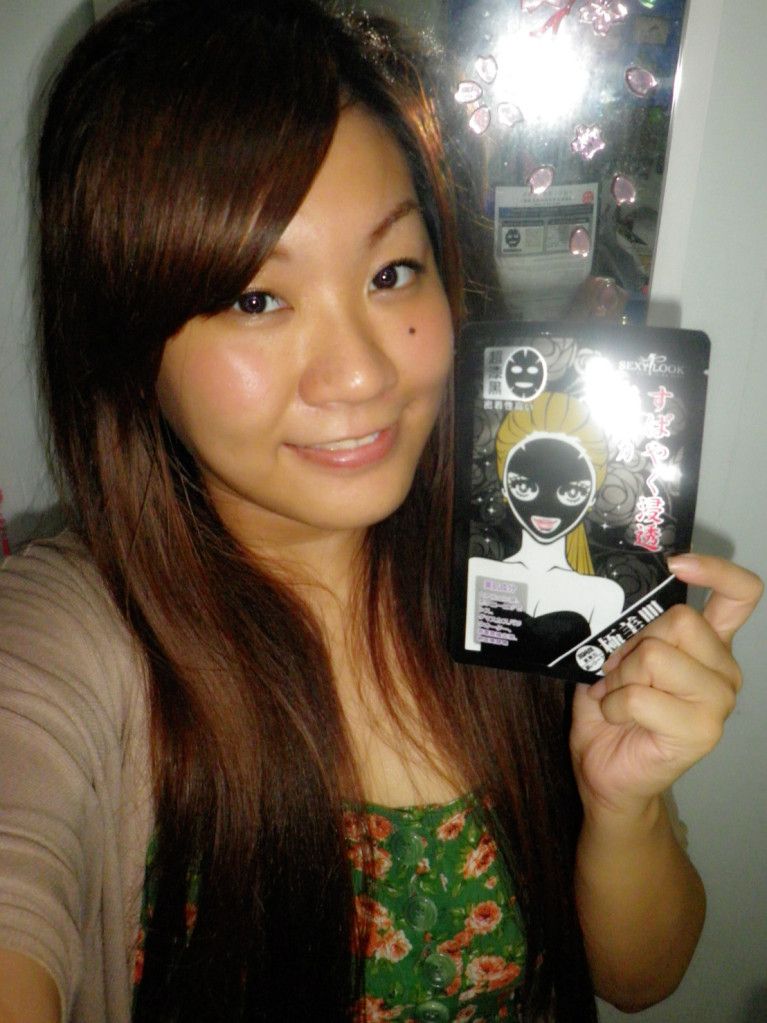 I LOVE BLACK MASK YO!
Grab your
Sexylook Intensive Repairing Black Cotton Mask
from Secretive now!
WTH~~
SEXY LOOK MASKS AT S$0.88!
SUPER MOISTURIZING Mask

is my favourite mask from SEXY LOOK! !
START STOCKING UP NOW!!!!!!!!!
Have a brilliant weekend! Rest and play very hard!!!!!!!