I already went dizzy because of happiness when I see the Hello Kitty and HUGE RIBBON signboard! This must be the CUTEST signboard everrrrrrrrrrrrrrrr!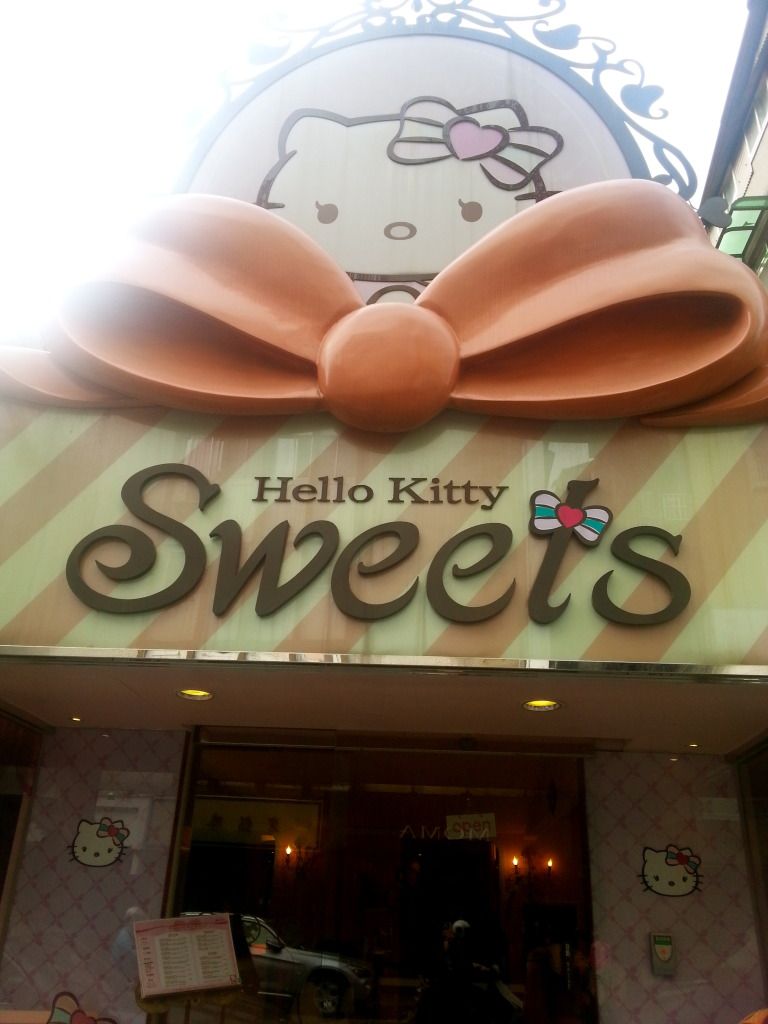 Using the ribbon and incorporate into the T, how clever!!!!
Cute day
to you
!!!!!!!!! As promised, I am sharing about the absolutely mega super duper Hello Kitty Sweets Cafe!!!!!!!!
Read on to join me in the shrieking of Hello Kitty photo bomb!!!! :D PLEASE bear with me regarding all the crazy disgusting girly language in this entry. HAHA.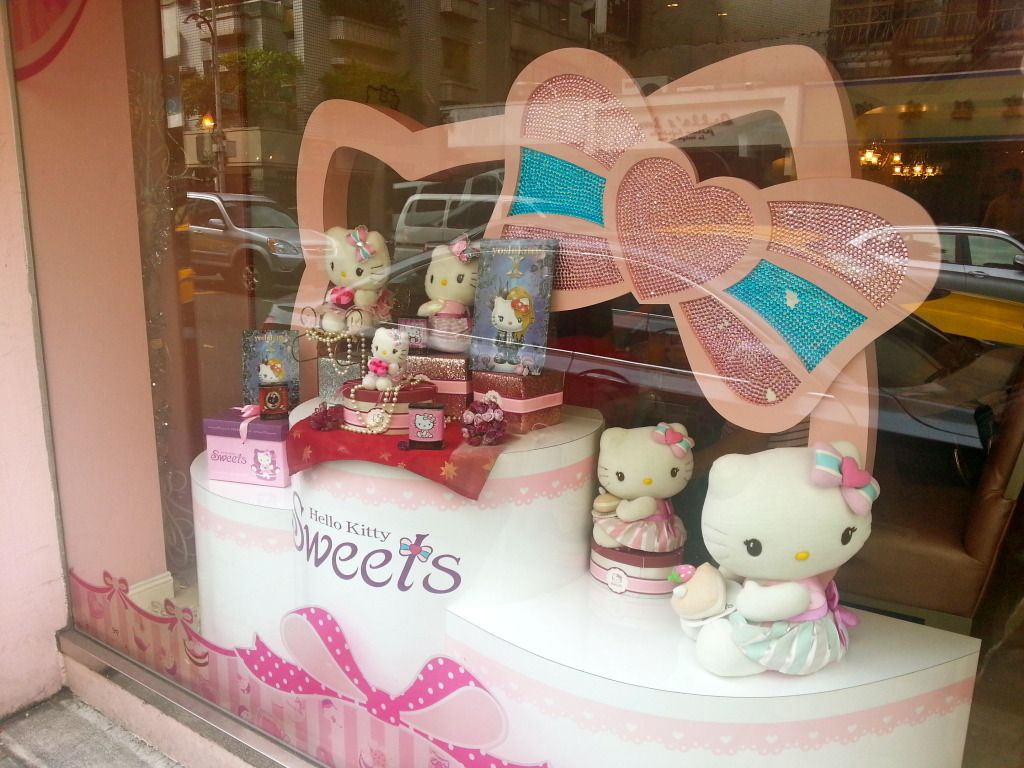 Say awwwwwwwwwwww~~~~~ I have a weakness for Kitties, ribbons, pink, polka dots, pearls, glitter, pastel colors~~~~~lol
Gaspppppppppppp! Every cake is Hello Kitty!!!!!!!! Hello Kitty OVERDOSE~~~~~~~~
Ribbon~~~ Pinku Pinku~~~~~


psssssss.... take a short break to look at the interior of the cafe entrance (to catch your breath) before I show you the SUPER CUTE KITTY CAKES!!!!!!!!!!!! *calms down*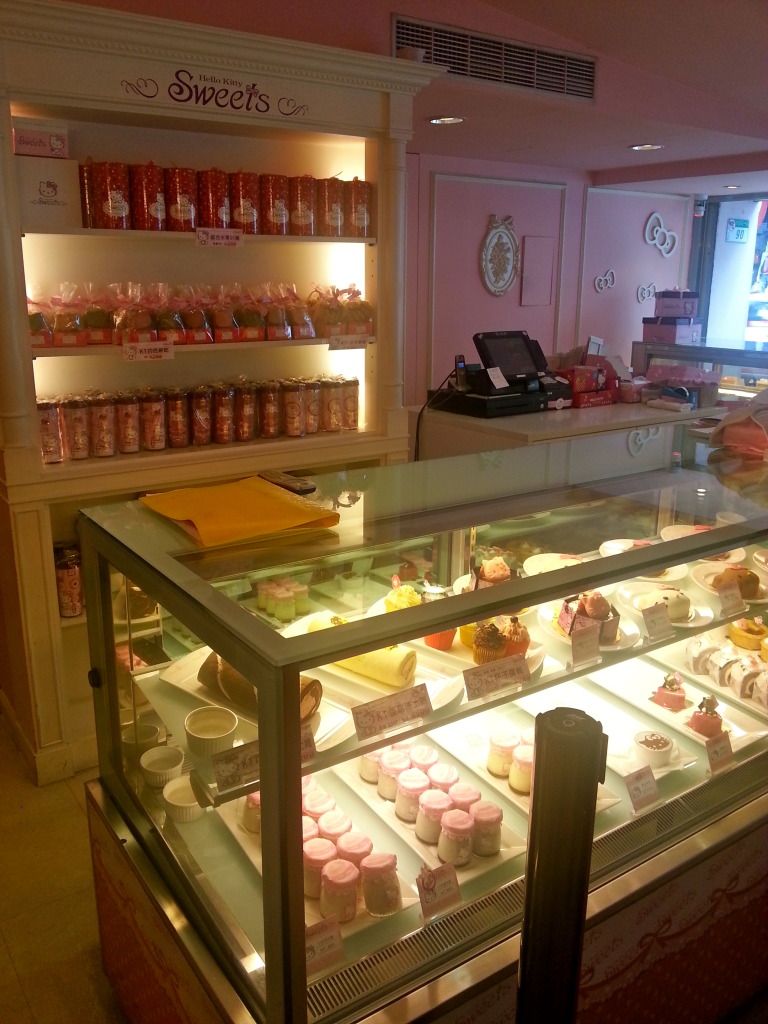 There is even a HOT PINK Kitty sofa!!!! *FAINTS* This auntie is very not automatic.... I am taking photo and she go and sit. (Not sure if is an auntie but.. humpf)
Alright, ready to take a peek at the Kitty Cakes??
Cute die me, cute die me, die die me~~~~~~~


Ahhhh~~~~ kawaii!!!!!!!! The right most is as if Kitty is soaking in water... lol. SO CUTE!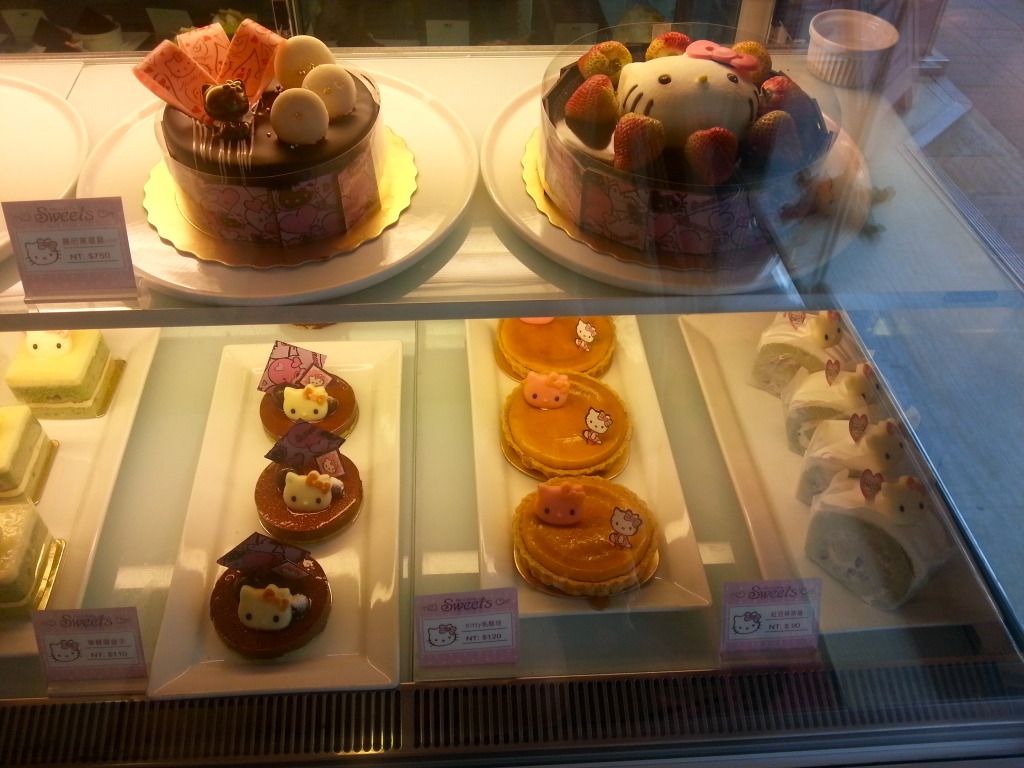 Not sure if the baker is a guy or girl! Will be very happy to bake this everyday if she is a girl. haha!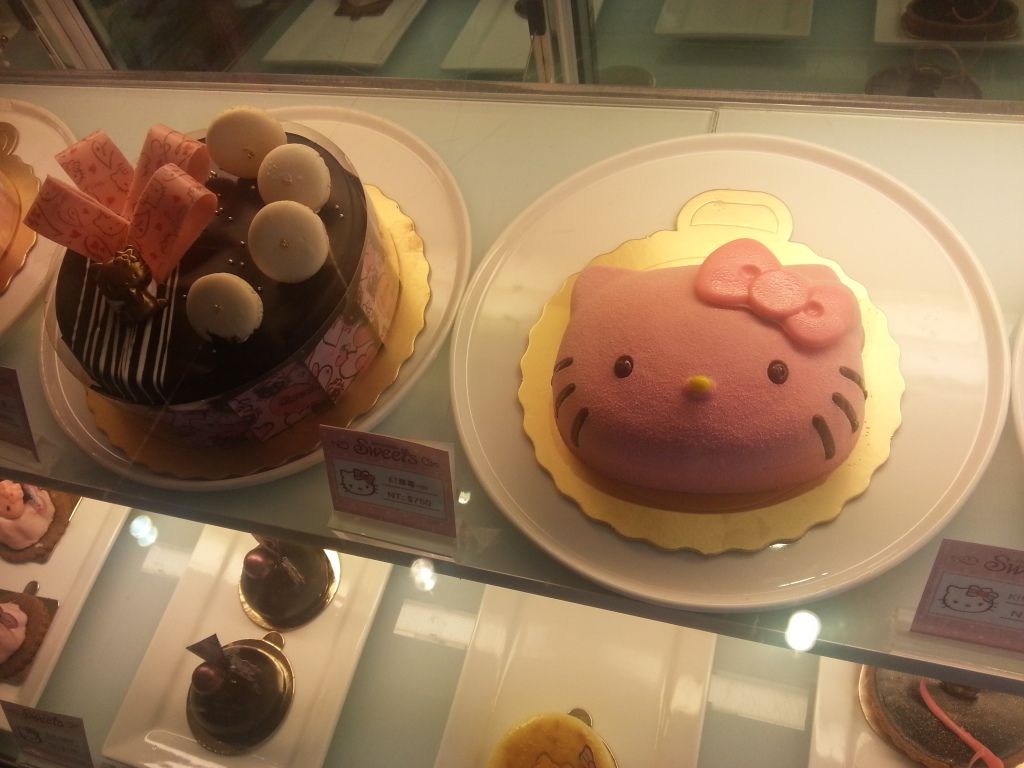 I also want the Kitty face as my birthday cake! Singapore, WHY U NO HAVE CUTE CAFES!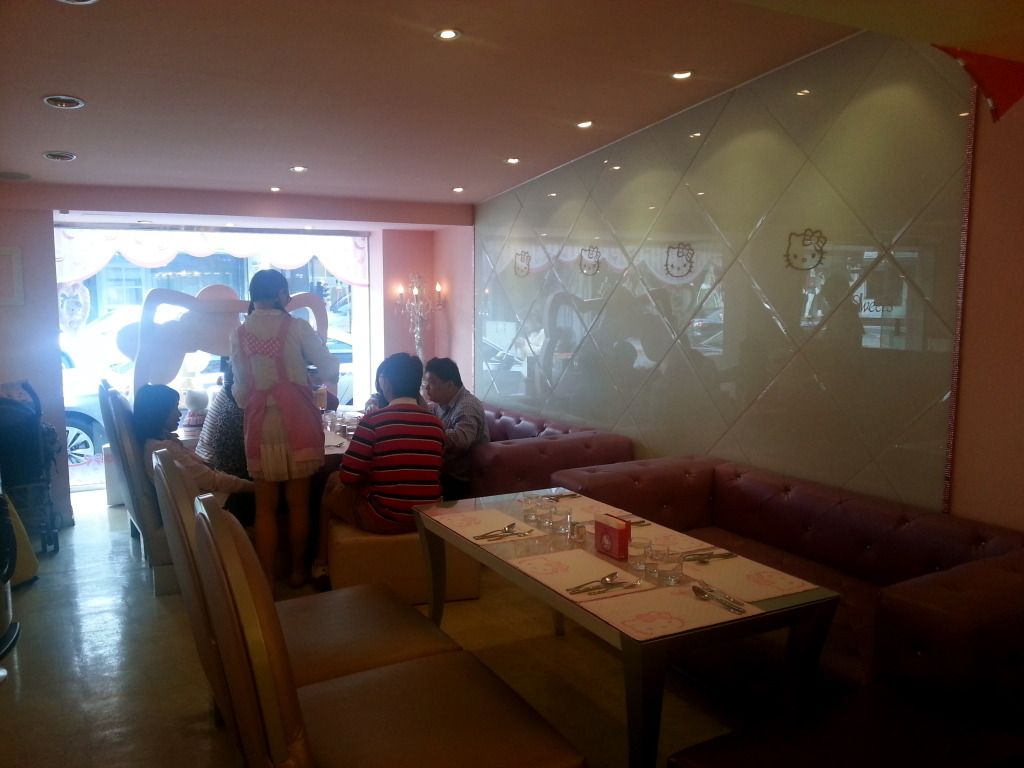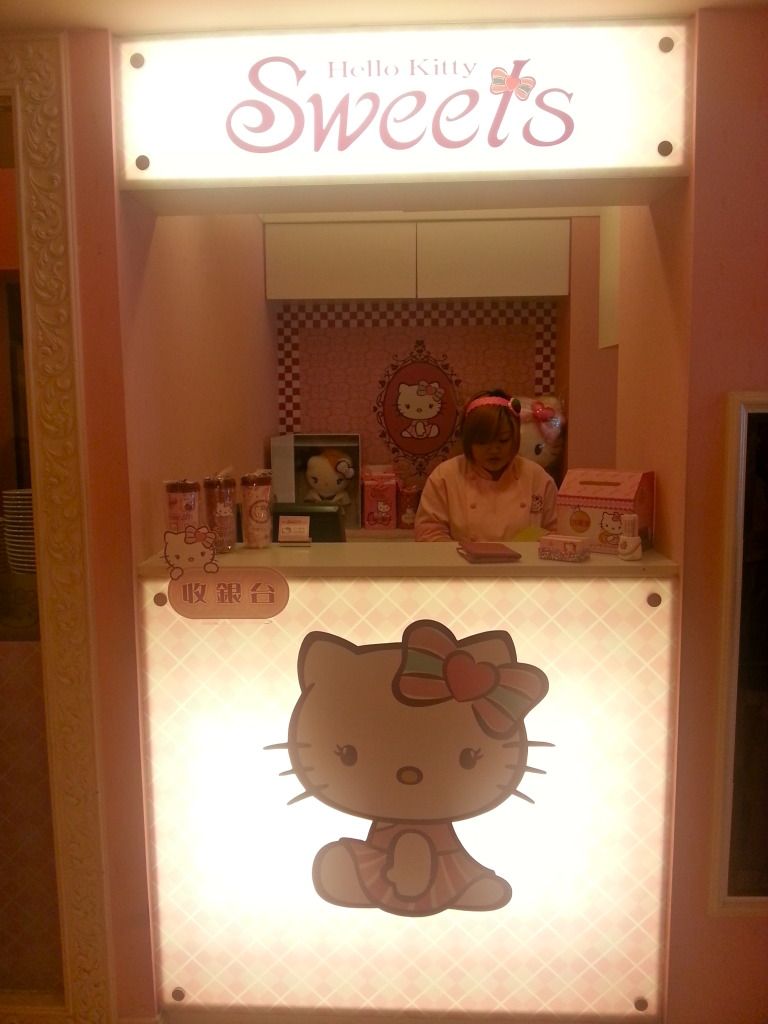 Cutest cashier counter~~~~ Okay, Disneyland's cashier counters are also super cute. :P
There are two levels in Hello Kitty Sweets, and thank goodness we were brought up to the second level!!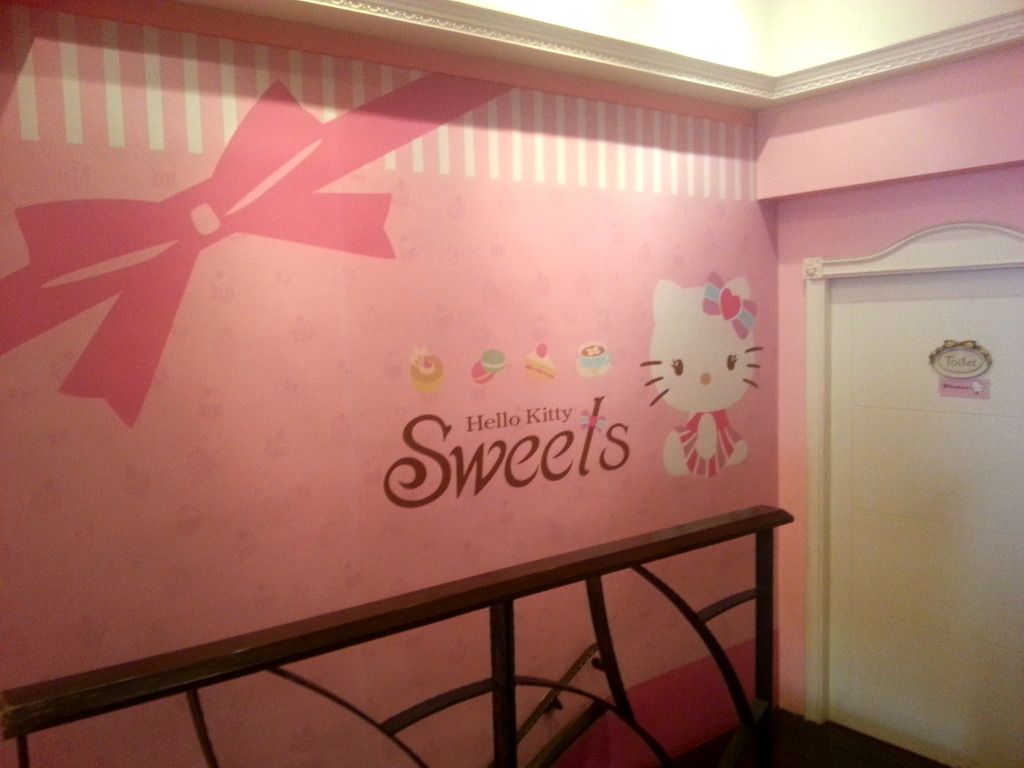 Went up and saw this CUTENESS OVERLOADED WALLPAPER.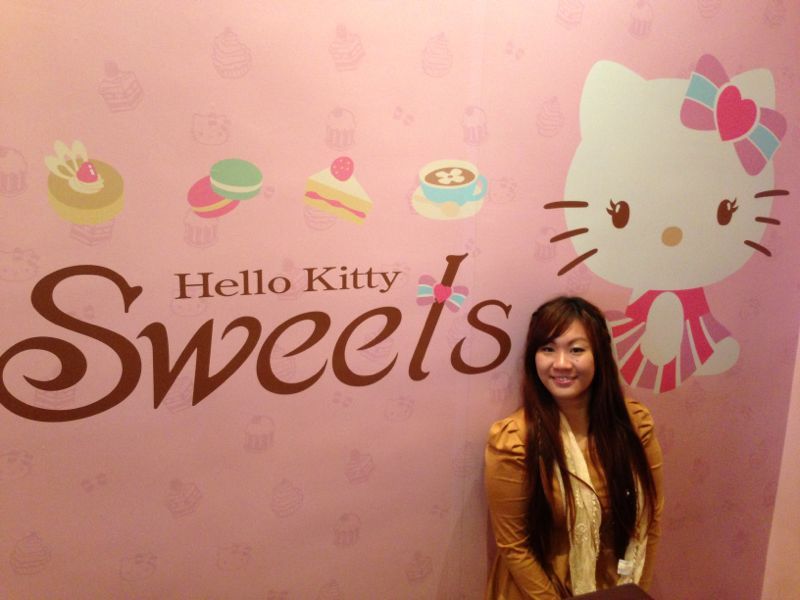 I can't hide my happiness even though I am not a huge Kitty fan! I can update my cover page with this now! haha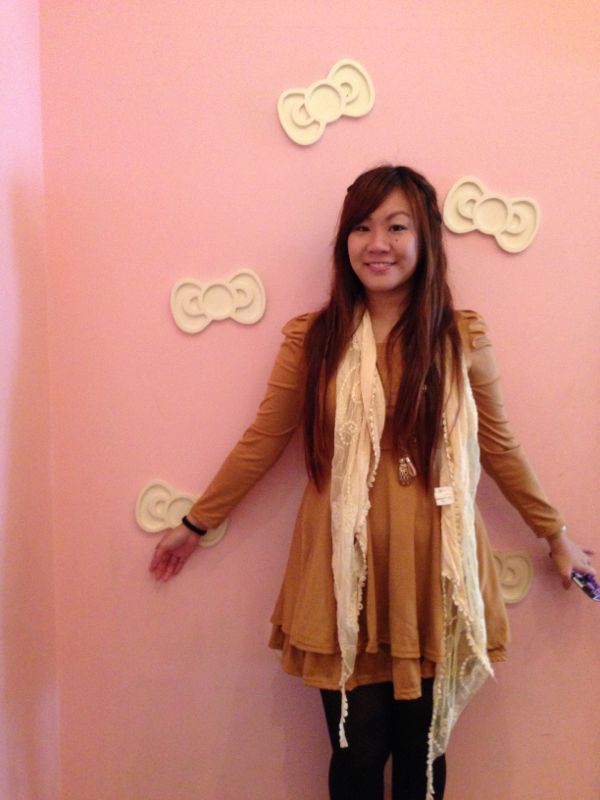 I SUPER SUPER SUPER SUPER LOVE THE POP UP RIBBONS! I WANT THIS AT HOME TOO~~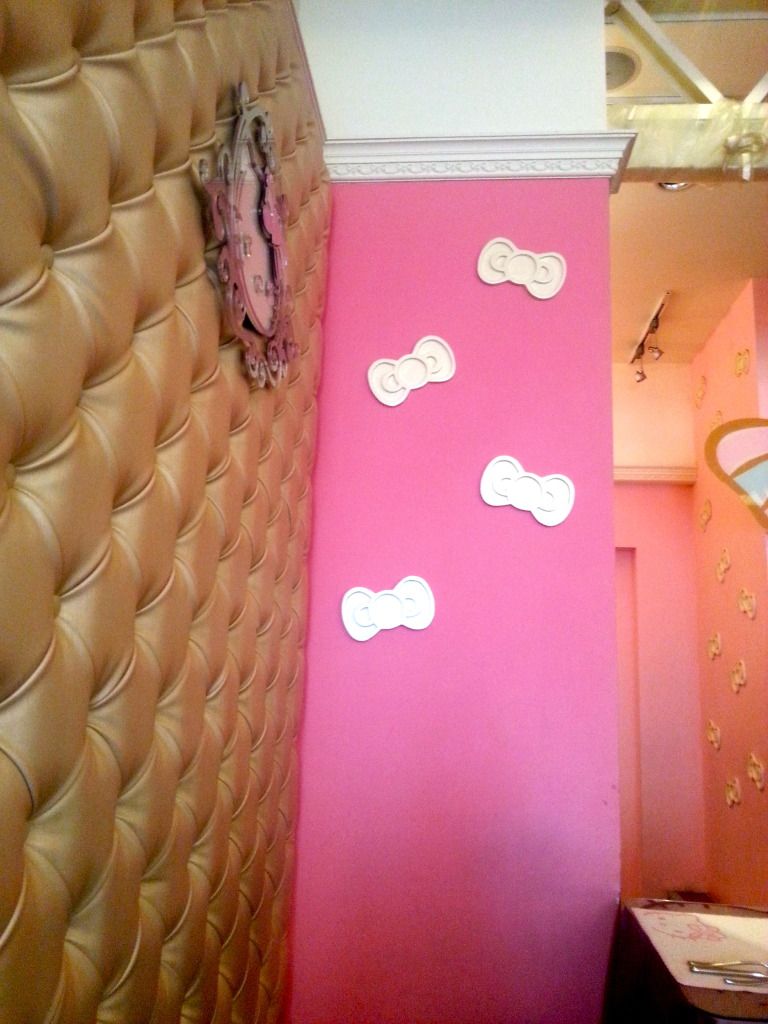 CUTE CUTE CUTE CUTEEEEE... the walls~~~ *kiss*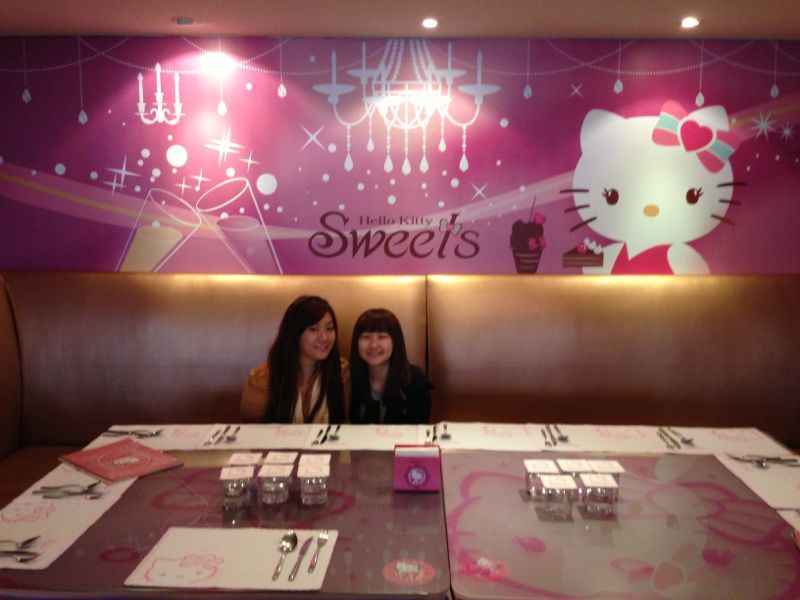 Look at the table, look at the wallpaper! 超可愛い!!!!!!*faints*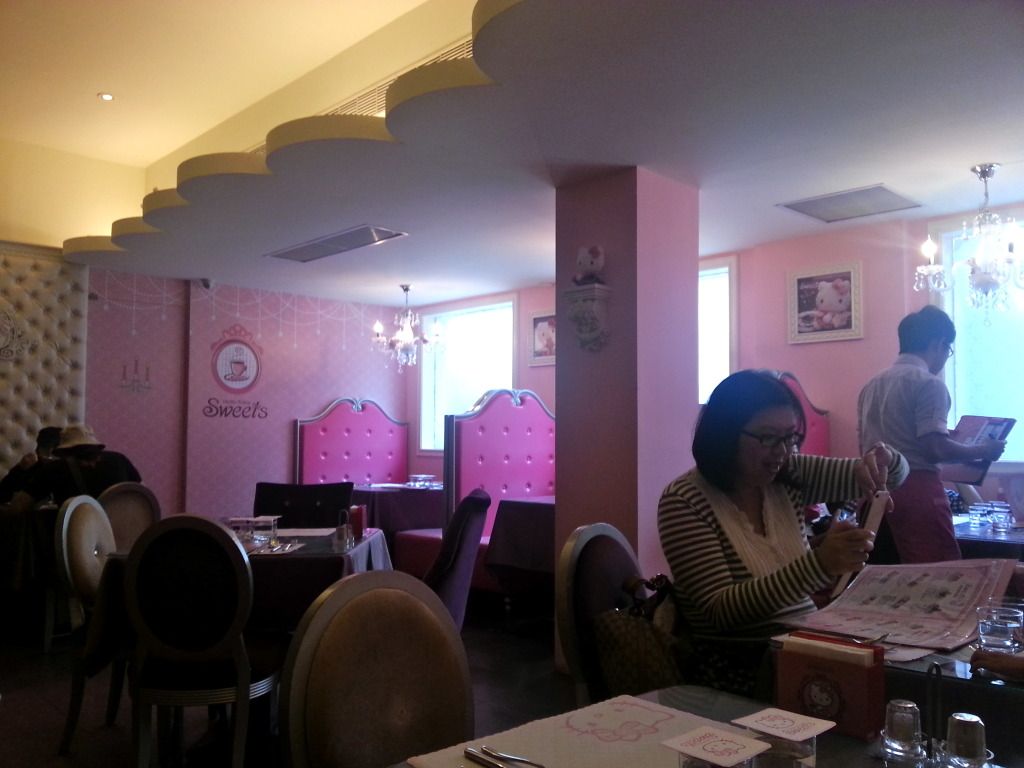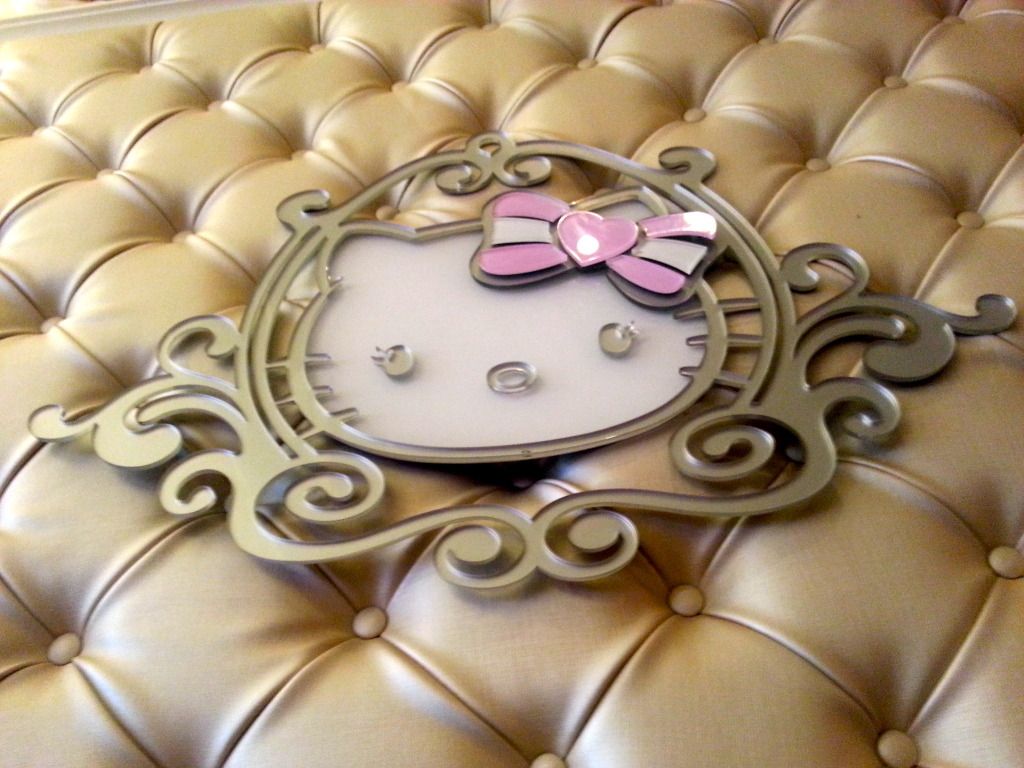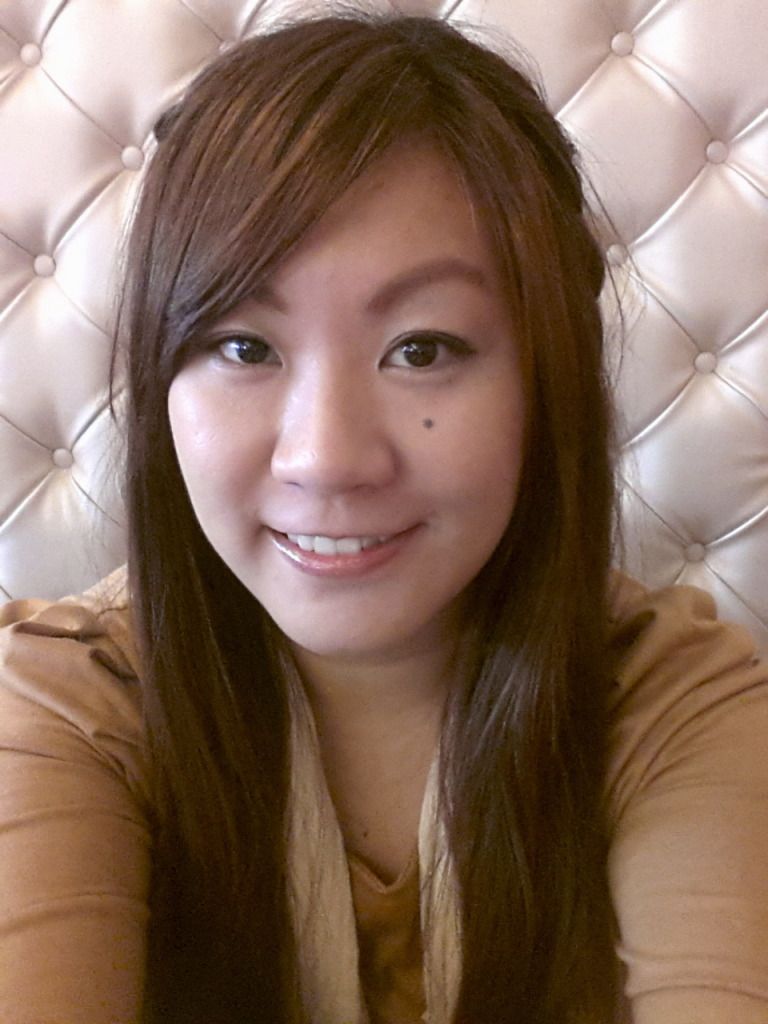 CUTE OR NOT? HAPPY OR NOT? No faking at my smiles even I was terribly sick with flu (how unlucky T_T~~) and still smiling from the bottom of my heart! :D TOO CUTE ALREADY!
I thought that I will be able to put everything into one entry but it seems I still have another 50% of the photos to upload~~~~~ Please pardon me that I will end this entry, and prepare for a part 2 at the end of this week. :DDDDD
I know you can't wait to see the CUTEST LOOKING FOOD ever!!!!

Hello Kitty can't wait to see you soon too! ^^