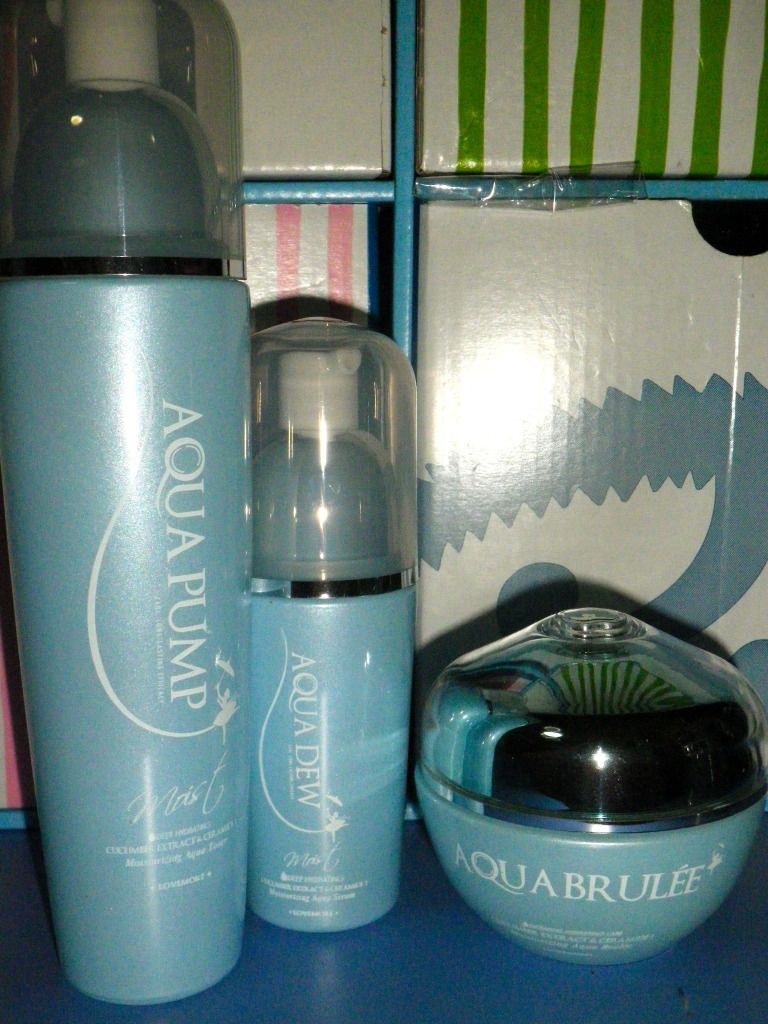 Wow, so I scheduled a couple of entries for the series of LoveMore Aqua series (actually only 3~ lol)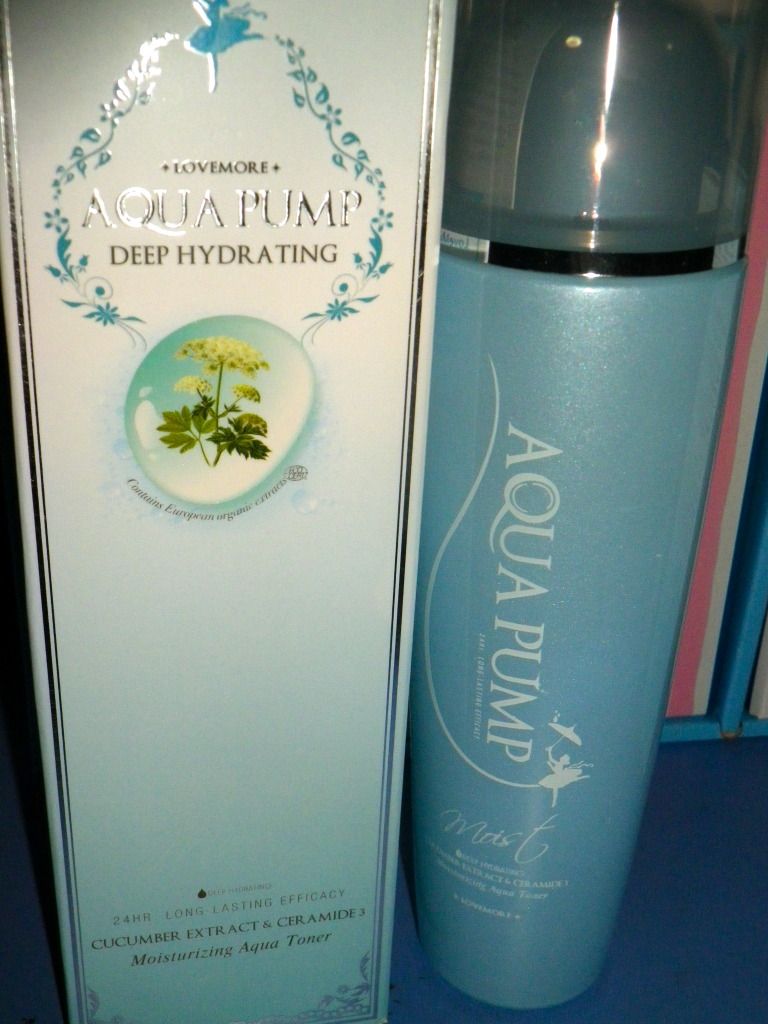 LOCKS moisture for skin and skin is neither dry nor oily! SMOOTHS and protects skin so that you can have
porcelain looking skin
! INCREASES reproduction of Hyaluronic acid for maximum moisture absorption!!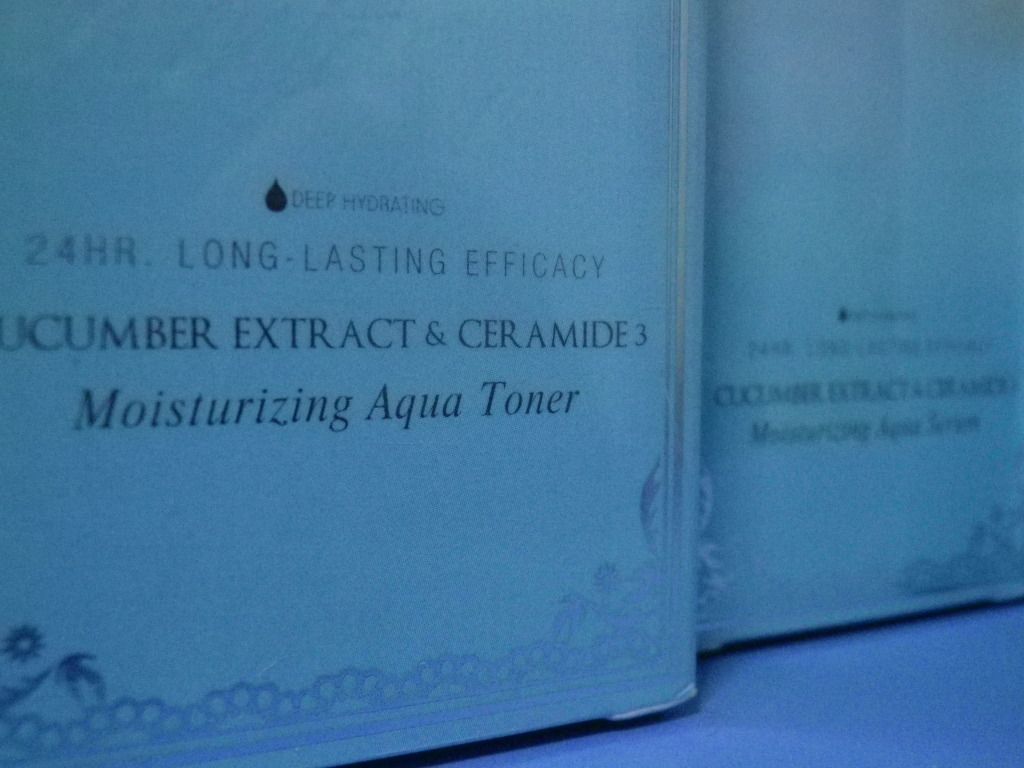 Wow, Fantastic Baby~ this photo is taken quite well. LOL!!!!
CU of the bottle. ;)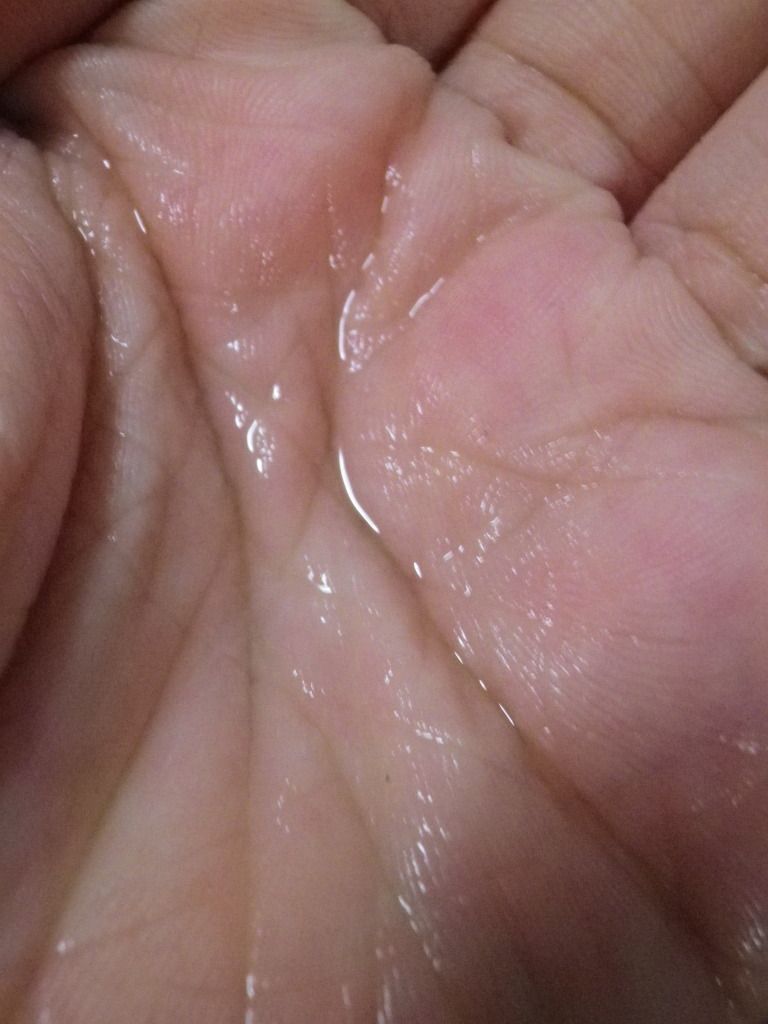 The texture is very very much like water, so do be careful when you pump it out! :) Kind of spilled them when I first pumped it~~~~ As the cap is the pump, I thought it will be fine to just pump onto my palm! D: Guess I am wrong~~~~~~ lol! The Aqua pump contains cucumber extract and ceramide 3 to lock in moisture for the skin! Moisturizing VERY VERY VERY important as said by my beauty adviser! Moisturized skin is the key to no fine lines! That is why I normally only use moisturizing skincare products except for masks! After applying, my skin do feel more supple, and moisturized! What good is a toner if it cannot lock in moisture? Aqua pump did it!!!
Using the right toner is very important as it is the first step of basic skincare routine! The right toner will help absorb more moisture or whitening benefits the subsequent skincare products provide!!
The scent is kind of strong which I don't really like. HAHA! I only like skincare product with rose scent! But who cares about the scent as long as it works! Out of the 3 products, I love the Aqua Brulee the most! I can't wait to share the review with you!!!!!!!!!!!!!!! *countdowns*