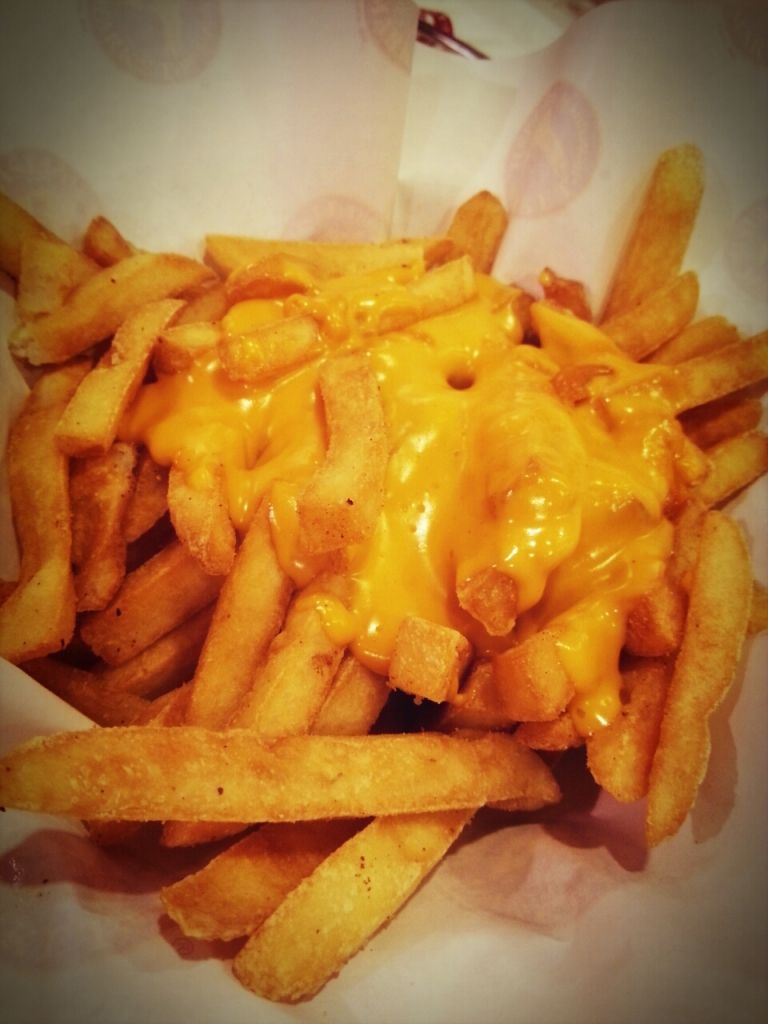 Hehe, I think I had Manhanttan Fish Market food for only three times! Normally my choice is Fish and Co~~~~~ lol. My neighbor at office!!
Cheese Fries at $3.90 only~~ *DROOLS* Looking at this photo makes my stomach growl again!! I WANT TO EAT AGAIN!!!!!!!!!!!!!!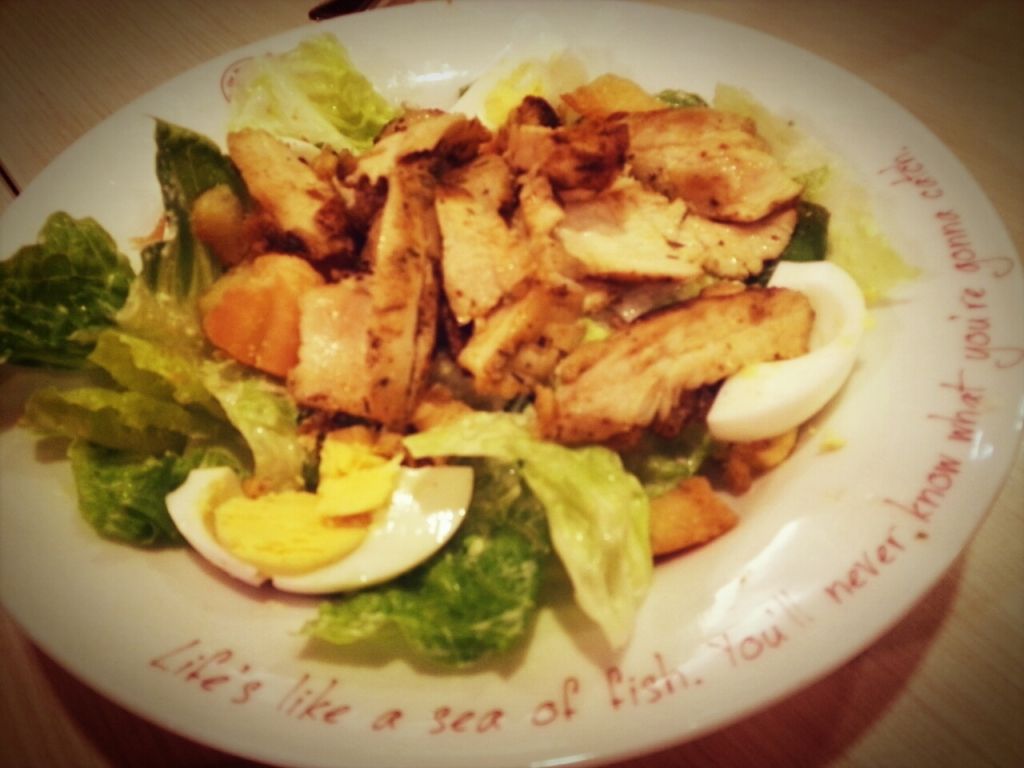 Caesar Salad $7.50 + Grilled Chicken $3.00~~
OMG YUMMY AGAIN! The chicken is soft and tasty~~ salad is very fresh! What can go wrong with Caesar Salad~~~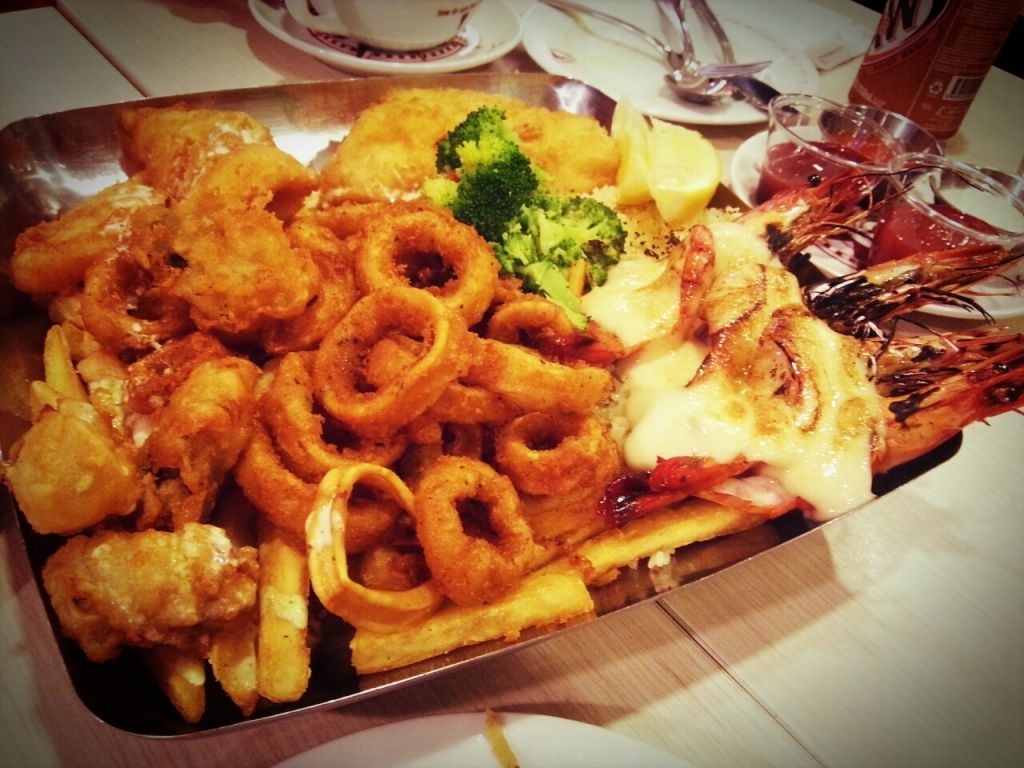 Giant Fried Platter at $35.90 Grilled fish fillet, prawns and calamari with garlic herb mussels, and the Garlic Herb rice is sooo yummy I can't stop eating! Fish and Co, I'm sorry I have to betray you! But your calamari is my true love~~~~~~~ lol.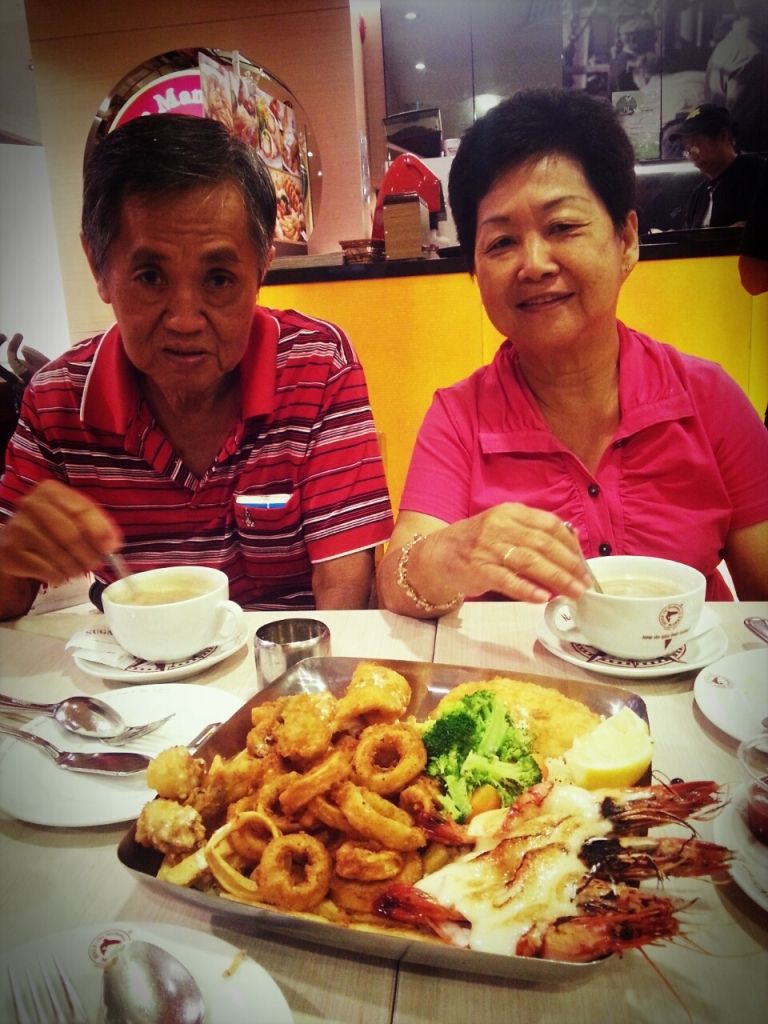 Definitely the people I love the most in the world!!!!!!!! I look more like my Dad~~ I have his eyes and nose!! lol~~~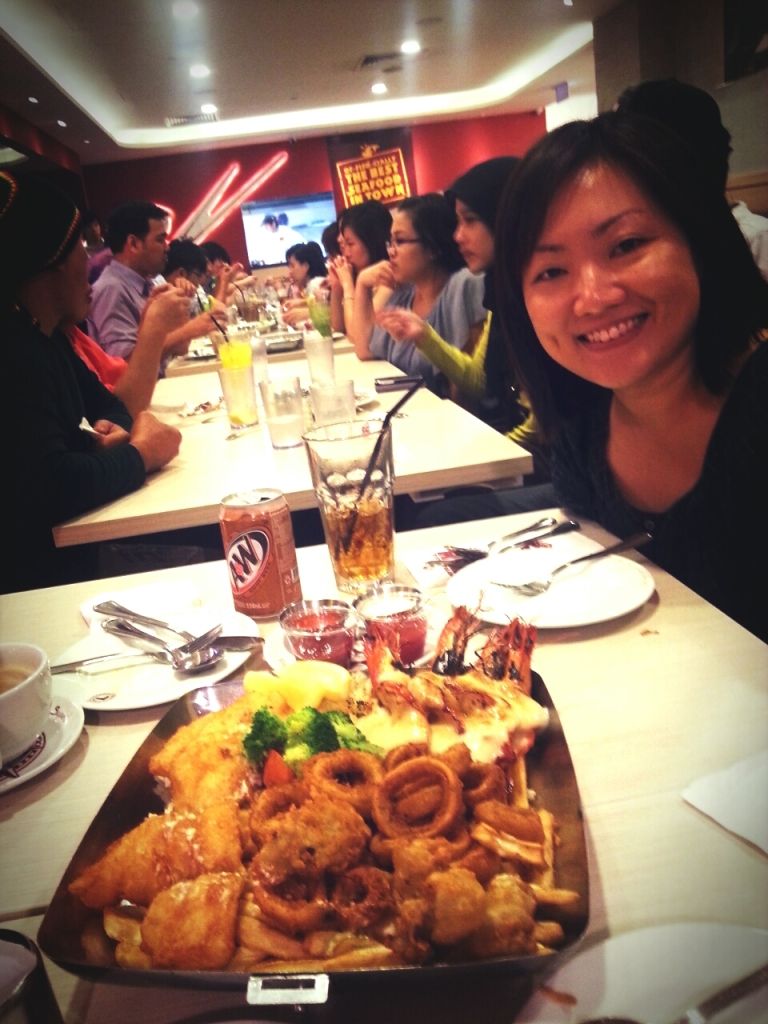 My second elder sister says hello~~~~~~ Actually she was the one who brought us for this dinner! She bought the groupon which was pay $40 to enjoy $80 meal! (i think that is the amount... lol)~~~ So worth it!!!!!!
Since nobody took photo for me, so I must take selca myself~~~~ this was taken some weeks back.. .my face was so bloated~~~~ T_T~~~
Anyway, I decided to share yummy food post every THURSDAY from now~~ Haha, so at least you guys can have an idea where to go eat over the weekends! That is provided I manage to have food that I want to recommend! I won't recommend what is not delicious! :))))
Manhanttan Fish Market
Plaza Singapura, 68 Orchard Road, #06-07
TEL: 6835 9300