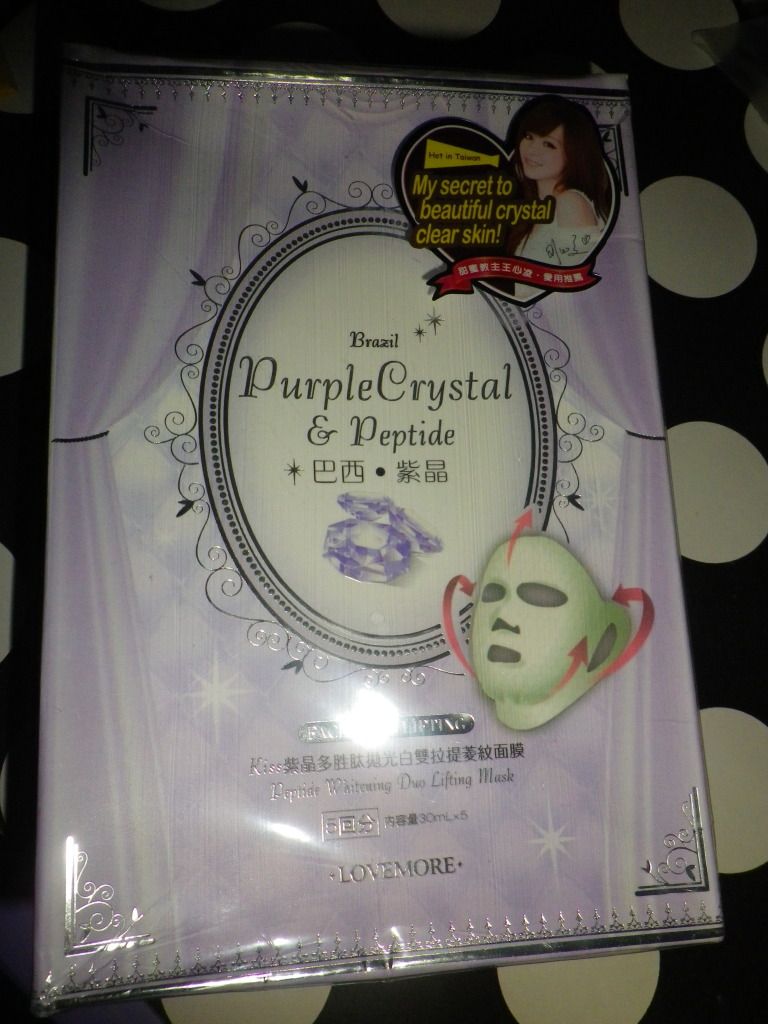 So you want to have beautiful crystal skin like Cyndi Wang? Not really a fan of her but can't deny that her skin is indeed super fair!!!!!!!!!! I am or ba dei (originally with healthy tanned skin) and do wish I am fairer.......... One thing is she even won over one of my goddess Sui Tang's ex-boyfriend....!!!!!~~~~~ *SUPER KPO* So now, us girls can charm quite good-looking guys too with the secret of Cyndi.......... (I wish....... I really wish it is that easy. lol)
Love More is one of the most popular brands from Taiwan, and the ingredients used are imported overseas~ Some places that I dream of visiting! This time Love More Kiss Purple Crystal & Peptide Moisturizing Duo Mask contains crystal and pepide from BRAZIL!!!!! omg kaka~~~~~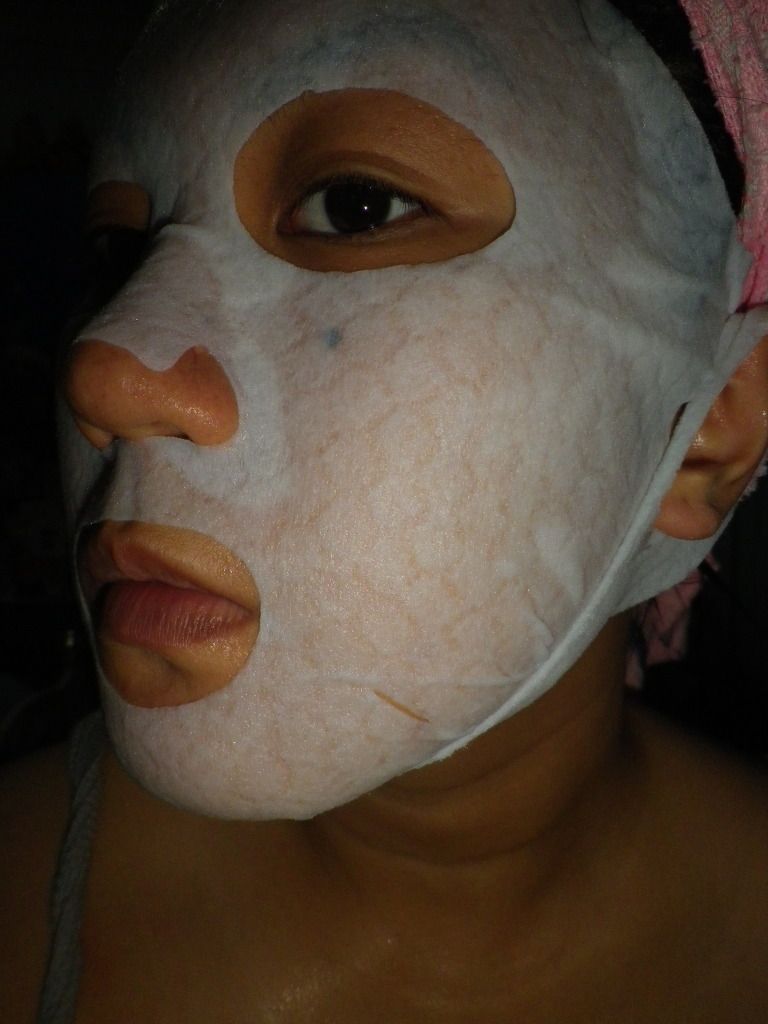 3D mask again like from my previous Sexy Look review! The mask material is different and I like Love More's one more. ;D Thicker and i feel the daebak essence will penetrate better into my skin with this hive-like design! :DDDDD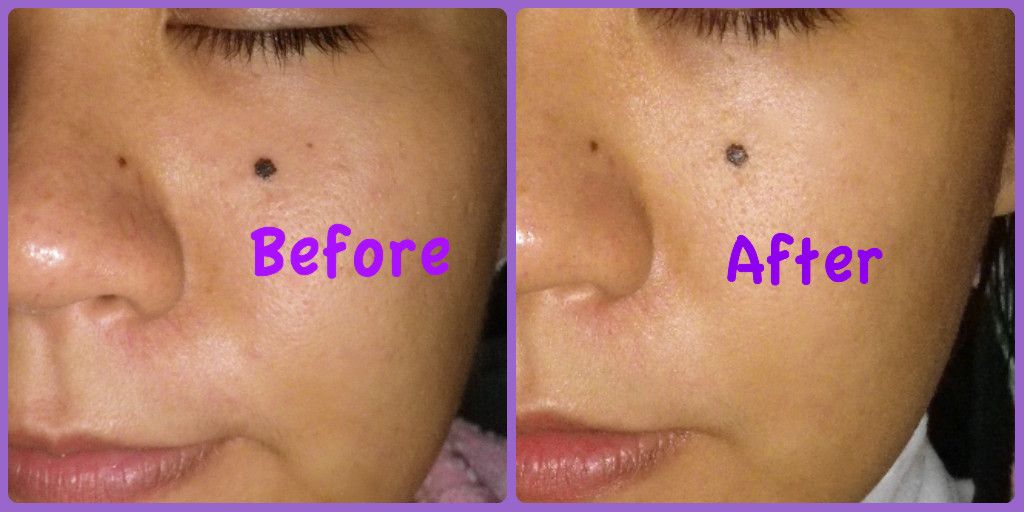 The before and after difference is not exactly significant but the redness and uneven skin tone definitely improved!!! Not sure why recently but my skin looks really horrendous! Mini pimple popping one by one... STOP appearing please, I don't like you!
I want to say I REALLY LOVE this super moisturizing mask! Normally my face will be very oily in the morning, after using this, sebum free in the morning and skin still feels soft and moisturized! I can't describe it exactly but I can feel that my skin more waterful and tighter. Even throughout the day with my usual makeup, skin looks more matte! :D I love moisturizing mask! DEFINITELY REPURCHASE! I think Secretive no long sell the PINK 3D mask which is Rose Quartz.... :( That is my favourite 3D mask from Love more~~~~ sobs sobs.
Join Secretive Facebook:
Secretive FB
Sexylook FB
Lovemore FB
Lovemore Kiss Purple Crystal & Peptide Moisturizing Duo Mask
is available at
www.secretive.sg
,
and
Watsons
!